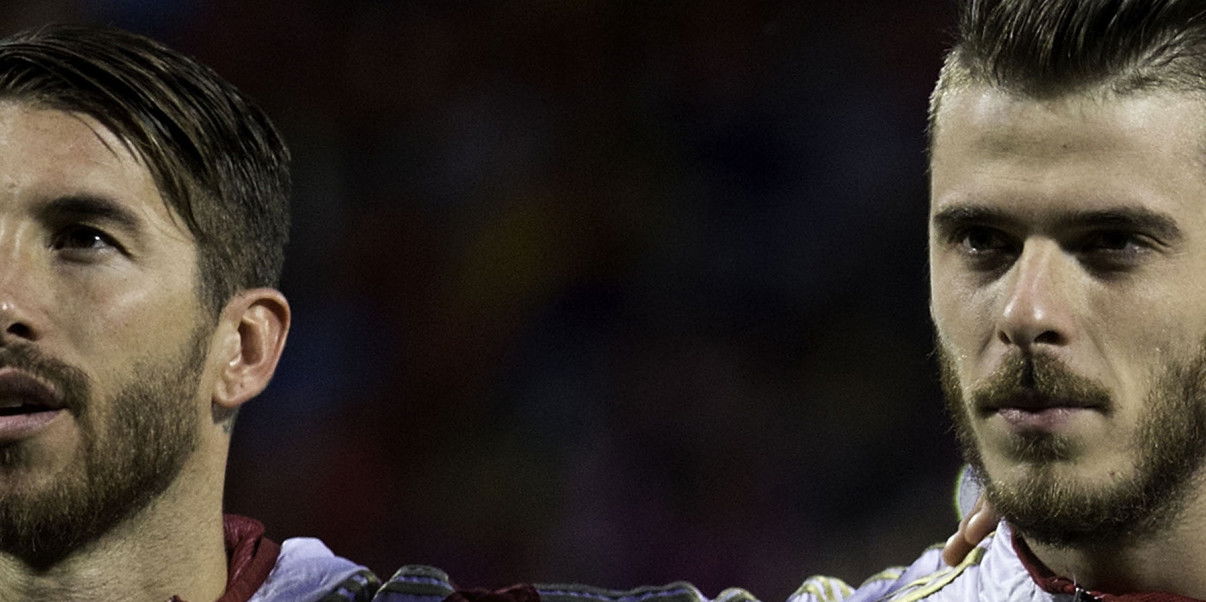 National Teams and National Identity
After only a few rounds of action, Europe's domestic leagues have once again shut down in favour of international football. Many supporters won't pay much attention to these Euro 2016 qualifying matches other than to see if any key contributors to their favourite clubs pick up injuries.
The potential for injuries is just one of the reasons people complain about international matches. Another is that so-called "minnow" countries waste everyone's time in qualification because they have no hope of making, let alone winning, the tournament. One more common complaint is simply that the standard of international football is now below that of other competitions such as the Champions League.
So what, exactly, is the point of international competition?
It's true confession time. I'm a history teacher by trade, and it's time for a brief lesson.
The formation of any national team is a reflection of national identity: who and what your nation represents. Competition between those teams, while supposedly meant as a celebration of multinational cooperation, typically plays out as a way to determine national bragging rights. In other words, war by peaceful means.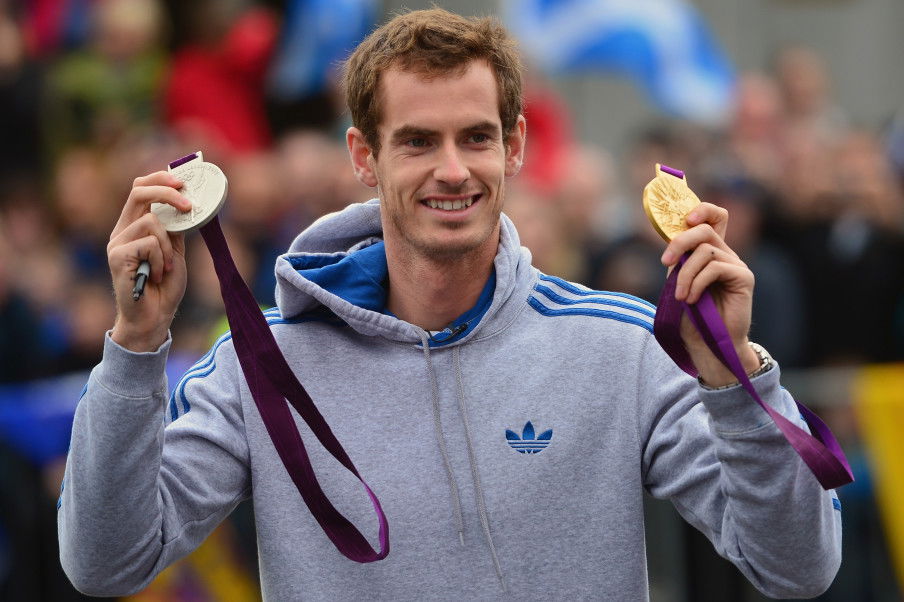 All modern international competition is rooted in the reinstatement of the Olympics in Athens in 1896. Indeed, the Greeks had been calling for the restoration of their ancient athletic tradition ever since they regained their national identity and independence from the Ottoman Empire in 1821. You see, it's impossible to separate politics and international sport. It's been there from the very beginning.
From the creation of the modern Olympic games in 1896 it wasn't long until we got FIFA in 1904. Nationalistic tension would, of course, erupt into real war from 1914-1918.
In the interwar years, sport was seen as a way of, possibly, easing national rivalries. FIFA's Henri Delaunay proposed a European Football Championship but, with government officials across Europe focused on other priorities, Delaunay and Jules Rimet would have to settle for the creation of the World Cup in 1930. Again, politics and sports proved to be troubled, but inevitable partners as the second tournament was hosted and won by Benito Mussolini's Italy.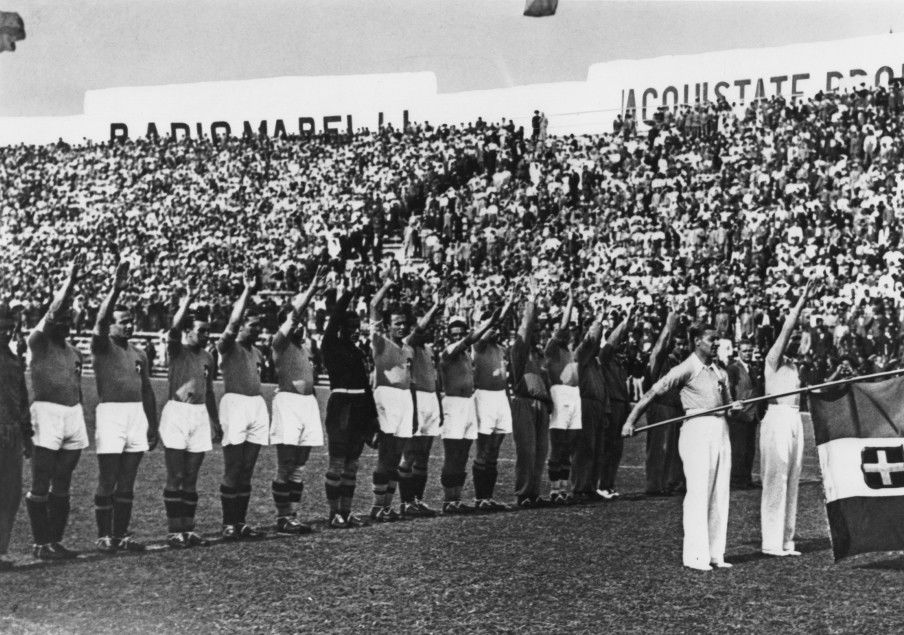 Delaunay's dream of a European Football Championship wouldn't be realized until 1960, five years after his death. That's why the tournament's winning team lifts a trophy that bears his name. The first country to do so was the Soviet Union in the early stages of the Cold War. That was followed by the 1964 tournament, in which Spain under the control of the ultra-conservative dictator Francisco Franco hosted and defeated the defending champion USSR. You should get the point by now. Politics and sport; "till death do us part."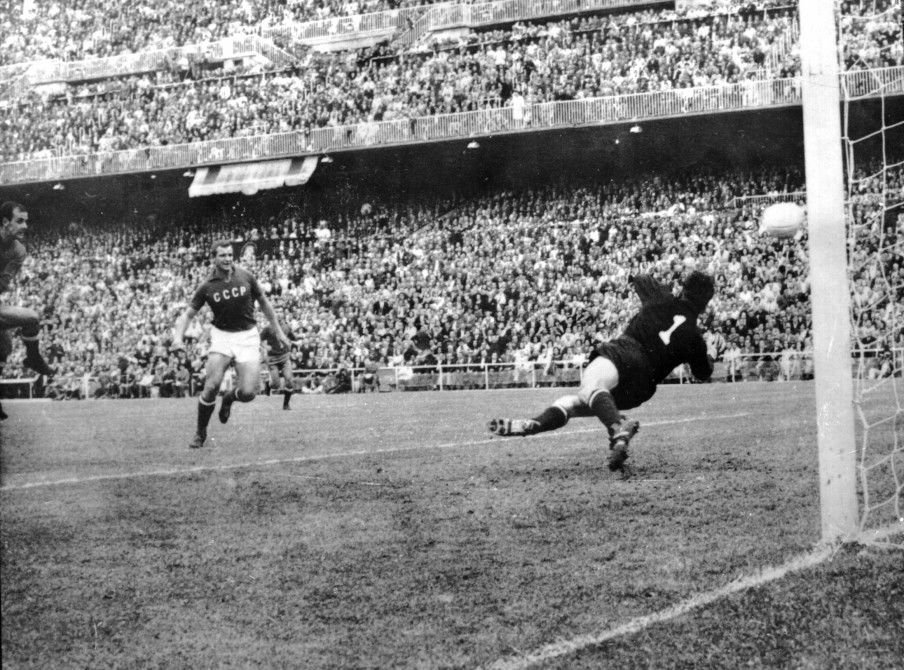 As this is Read La Liga, let's stick with Spain. If the point of any national team is to reflect and celebrate national identity, that's pretty tricky for a country that struggles with the very idea of a national identity.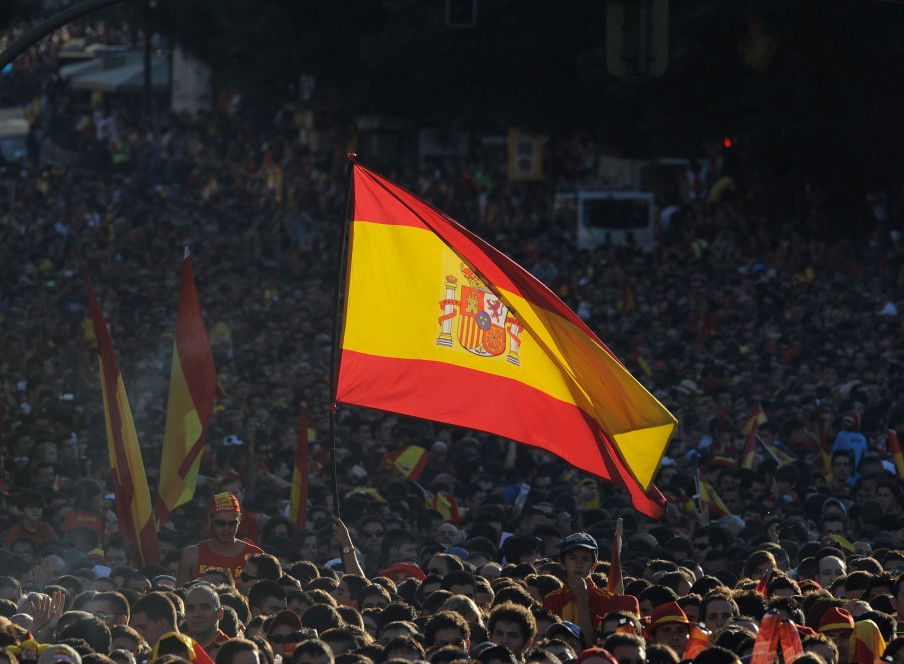 For example, Spain's national anthem is one of only four in the world to have no lyrics. Why, you ask? Like nearly everything in Spain, it's complicated and if you stick with me I'll try to clear up some of the confusion in ensuing columns. The short answer is that it was impossible to write lyrics for a Spanish national anthem that didn't upset Galicians, Catalans, Basques, or anybody else who felt more tied to their region than to the idea of a Spanish "nation". In fact, many of Spain's 17 autonomous communities have their own anthems!
This weekend Spain will play in one of those autonomous communities, Asturias. The match against Slovakia in Oviedo's Nuevo Carlos Tartiere stadium is an important one. Spain currently sits in second place behind Slovakia in Group C and probably needs a win at the 30,500 seat stadium in order to top the group. I'll have a full match report once the proceedings are over.
Doesn't 30,500 seats seem kind of small for a national stadium?
It's not Spain's national stadium. Spain doesn't have a national stadium.
While La Furia Roja (The Red Fury) has historically played most of its matches in the capital city of Madrid, the national team has also played games in Seville, Valencia, Barcelona, and more than 30 other venues, including where they'll be this weekend, the home of a second division team, Real Oviedo.
As complicated as dysfunctional as Spain often seems, perhaps they've got this right. Rather than requiring people from across the country to travel to one national stadium, maybe the national team should travel across the country to the people. It not only gives local residents a sense of pride in hosting their national team, it gives others a reason to travel to regions they otherwise might not. Perhaps the best way to forge a national identity is not through forcing sameness, but by celebrating diversity while people from different regions cheer for the same national team.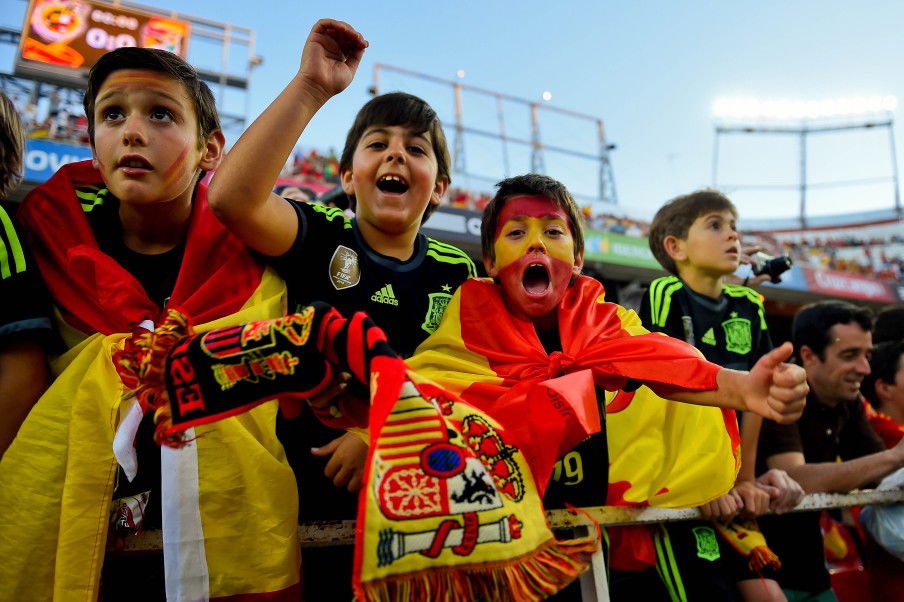 Saturday's match will mark the first time Spain has played in Oviedo in eight years. Back then, they beat Latvia 2-0 with the goals being scored by Xavi and Fernando Torres. Spain then went on to lift the Henri Delaunay Trophy the following summer.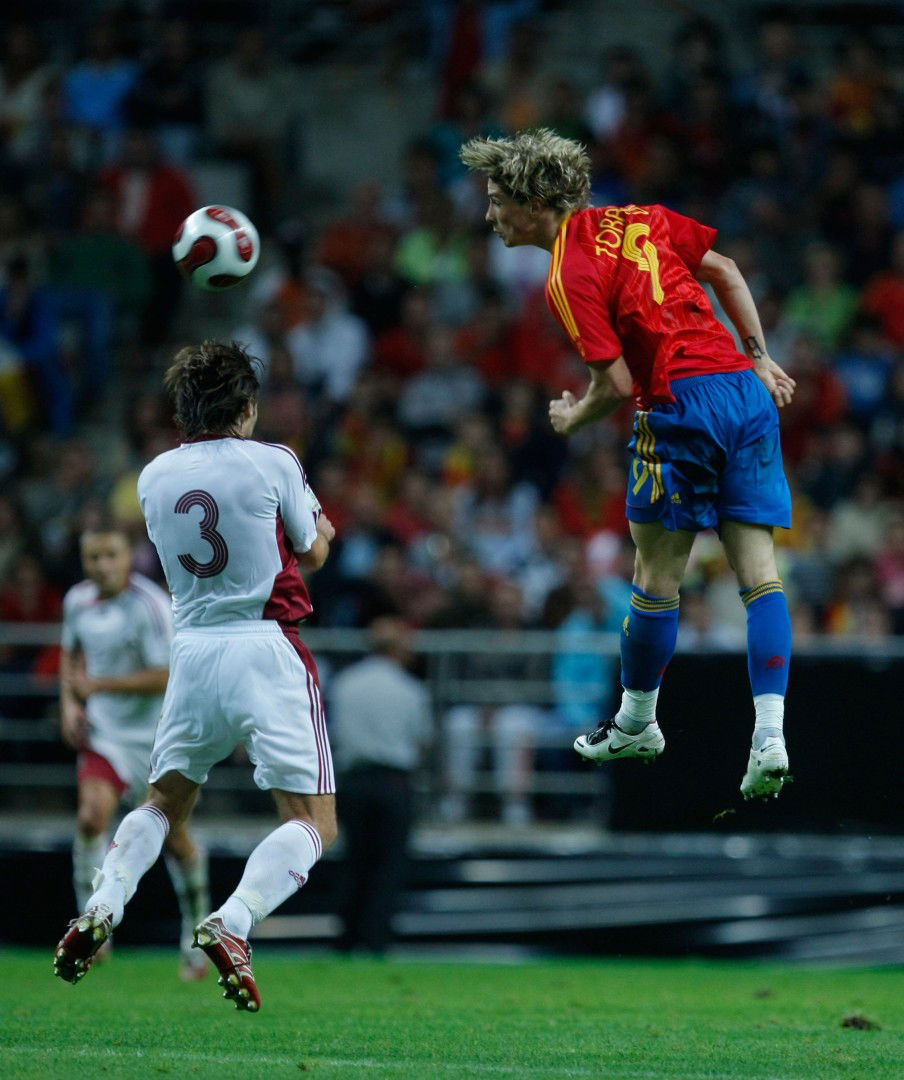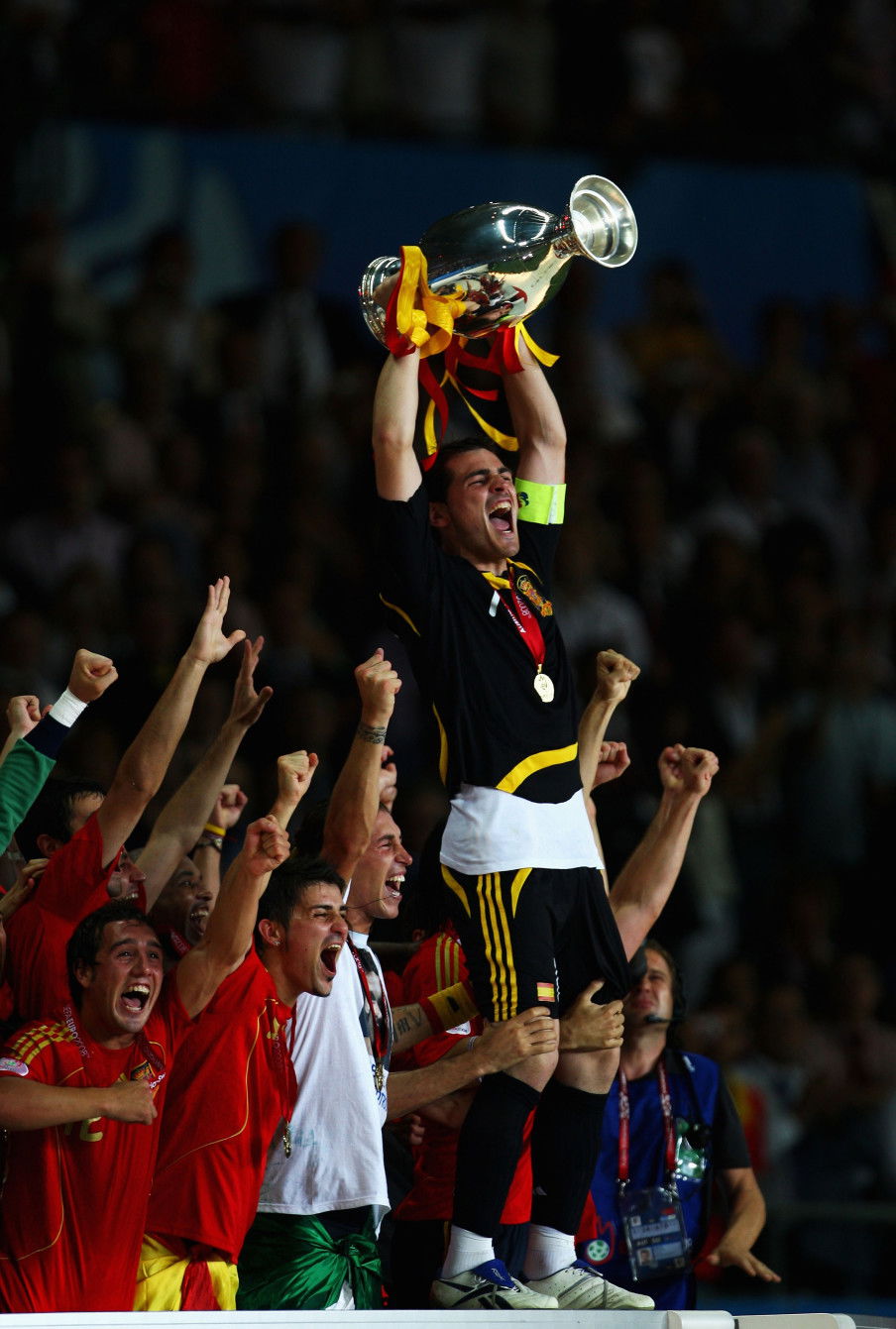 Spain's victory in Euro 2008 was its first championship since the dark days of Franco's dictatorship. Euro 2008 helped to create a new, proud Spanish national identity that was further galvanized by wins in World Cup 2010 and Euro 2012. Economic difficulty and the team's shocking performance at the most recent World Cup in Brazil has left that sense of national confidence teetering a bit. Let's see if this weekend's return to Oviedo can lead to a return to Spanish glory.
---