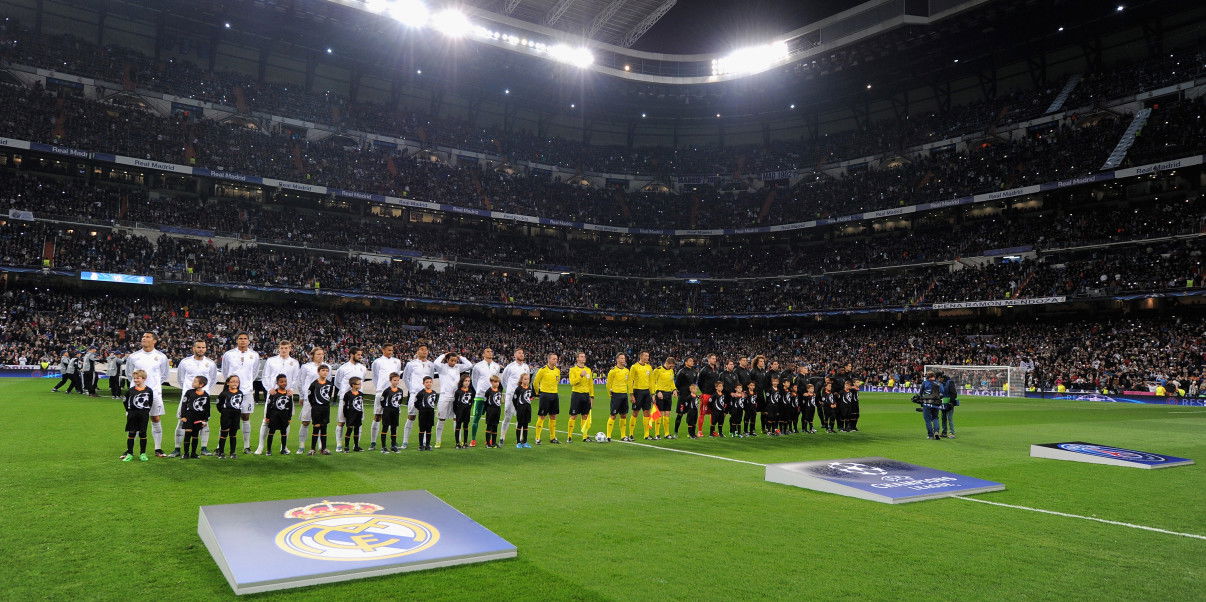 Real Madrid have highest win percentage in La Liga history
A recent study conducted by Sky Sports has found that Real Madrid have a higher win percentage than any other team to have played in La Liga since it was founded in 1929.
The study calculated the win percentage of all teams in the top six leagues in Europe, which was classed as 'any league that has had more than one team win a European Cup'.
It was found that Real had won 1,597 of their 2,697 games in La Liga, which equates to a win percentage of 59.21%.
While Real topped the La Liga teams, they were only ranked seventh out of all the teams in the study. The top two teams were Benfica and Porto, who both have a win percentage of over 65% in the Portuguesa Liga.
Barcelona were second best to Real, winning 64 less games (1,533 to RM's 1,597) in the 86 years they have participated in the league. This gave the Catalan club a total win percentage of 56.84%.
The third highest-ranked Spanish team in the study is Atletico Madrid, though they do not come close to either of the top two, winning exactly 400 less games than Real Madrid, although they have not played as many games (2,549).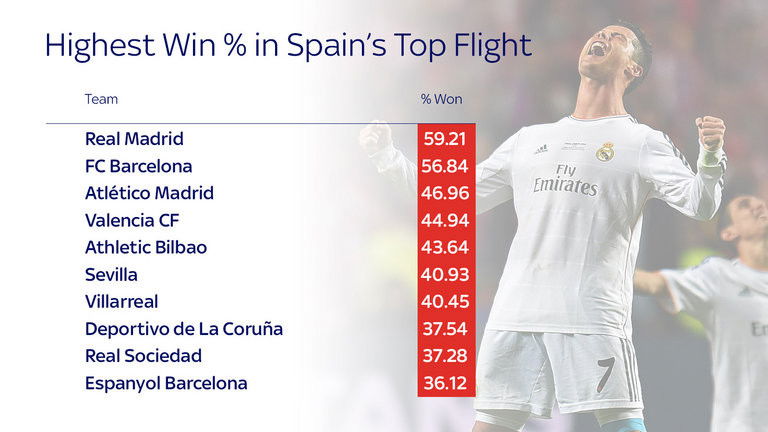 CD Leonesa hold the rather unfortunate record of having the worst win percentage in La Liga, winning just five of their 30 games in their only season in Spain's top flight.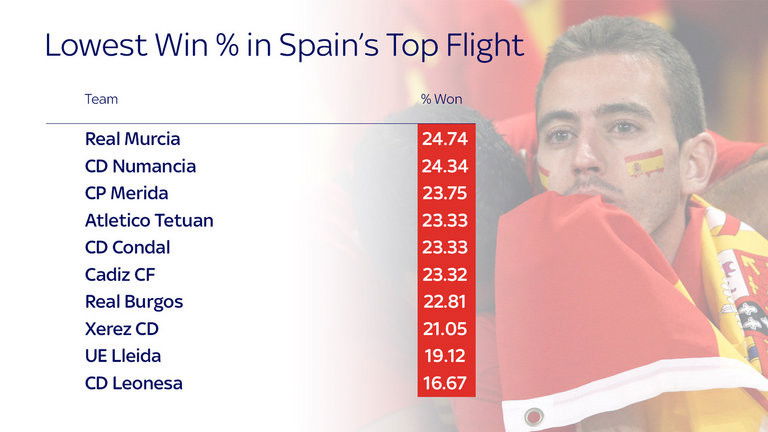 ---