Review: Take the Ball, Pass the Ball – How Barcelona Redefined Modern Football
The memories of watching certain teams throughout the years will bring joy to those who recall them and that is certainly the case with Pep Guardiola's Barcelona side.
The Catalan giants swept aside all that came before them, with their amazing football and their principled style of play.
Take the Ball, Pass the Ball provides everything you need to know about that Barcelona side from the key men who were part of it, like Xavi and Lionel Messi, plus those behind the scenes who have worked hard to make Barca "more than a club".
The documentary shows how Johan Cruyff laid the foundations of Barcelona's philosophy and how every manager and player who've been at the club since have had no choice but to follow on from the ideas that the great Dutchman had.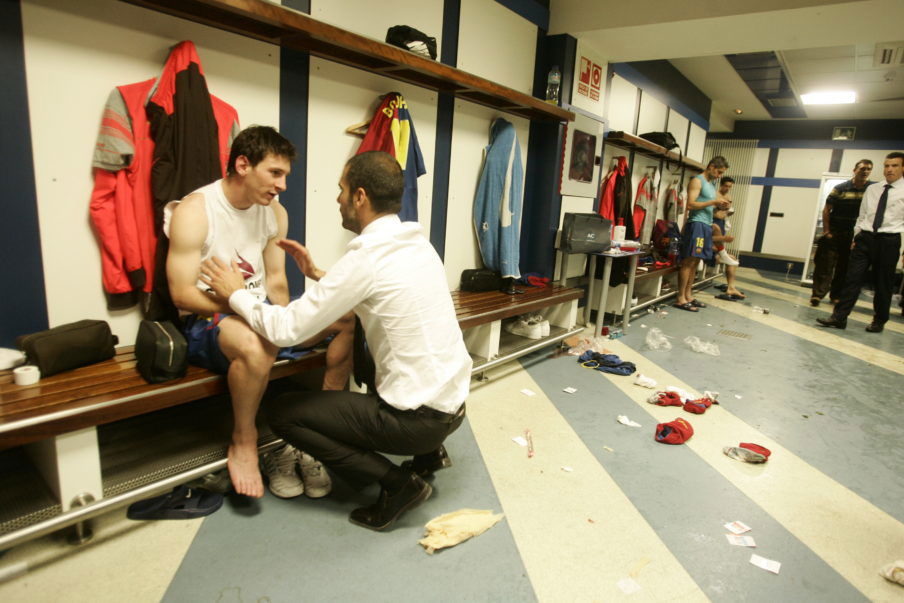 The pinnacle achievements of Guardiola's time were the amazing Champions League final victories over Manchester United, with the win at Wembley still regarded as one of the best European performances of all time.
Throughout Take the Ball, Pass the Ball, we hear from some of the greatest players of all time, such as Messi, Thierry Henry, Andreas Iniesta and many, many more and the thing that comes through is the acceptance of Guardiola's genius.
His players were such a tight group and they'd run through walls for their manager, in fact, Dani Alves said he'd have jumped off the stadium roof if Pep told him to, and whilst we all know that Guardiola is a tactical genius, the documentary provides a glimpse into his man-management skills, which are second to none.
If you're a football fan who wants to gain an understanding of one of the greatest teams of all time and you want to get it via the mids of some of the most influential players in modern history, then Take the Ball, Pass the Ball is a must-watch production.
---
Take The Ball, Pass The Ball is out now on OurScreen cinemas, and on DVD & Digital Download from 12 November
---