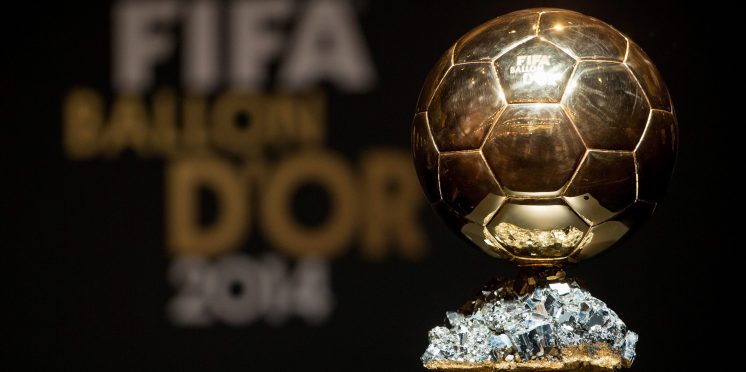 The best of the best! A look at every Ballon d'Or winner in history
Barcelona superstar Lionel Messi wrote his name into the history books by becoming the first player to ever win the Ballon d'Or for the sixth time. The Ballon d'Or has been handed out to the greatest players of all time since its creation in the 1950s, we've taken a look at every player who has been awarded the famous trophy.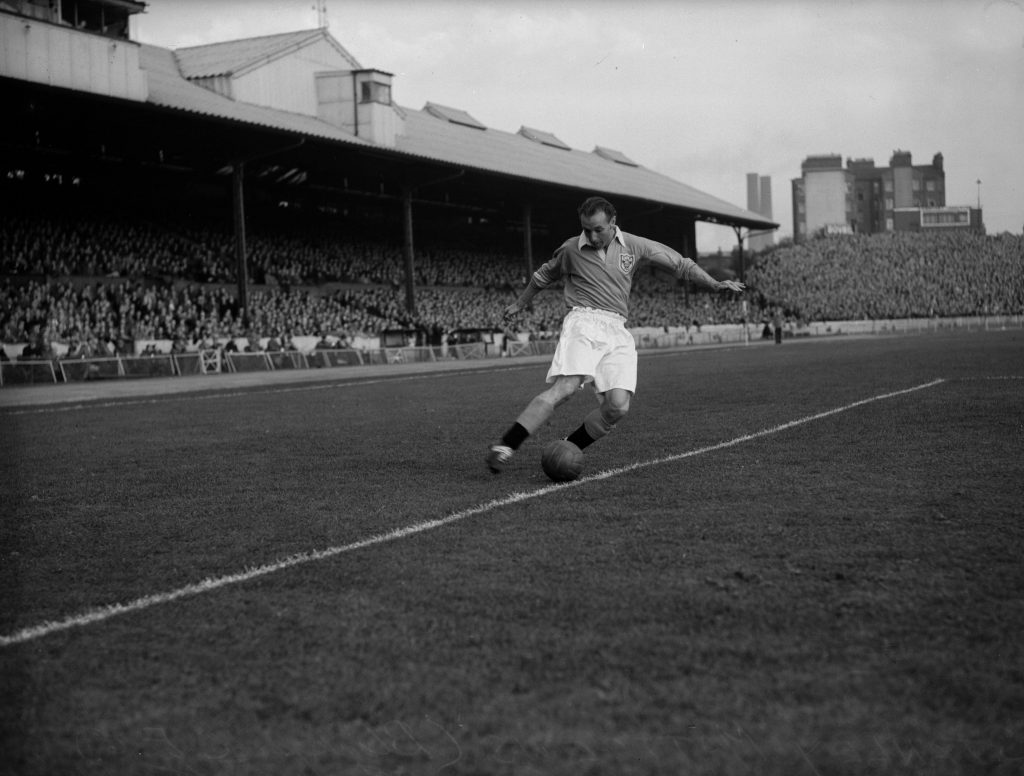 Stanley Matthews (1956)
Stanley Matthews of Blackpool was the inaugural winner of the Ballon d'Or back in 1956.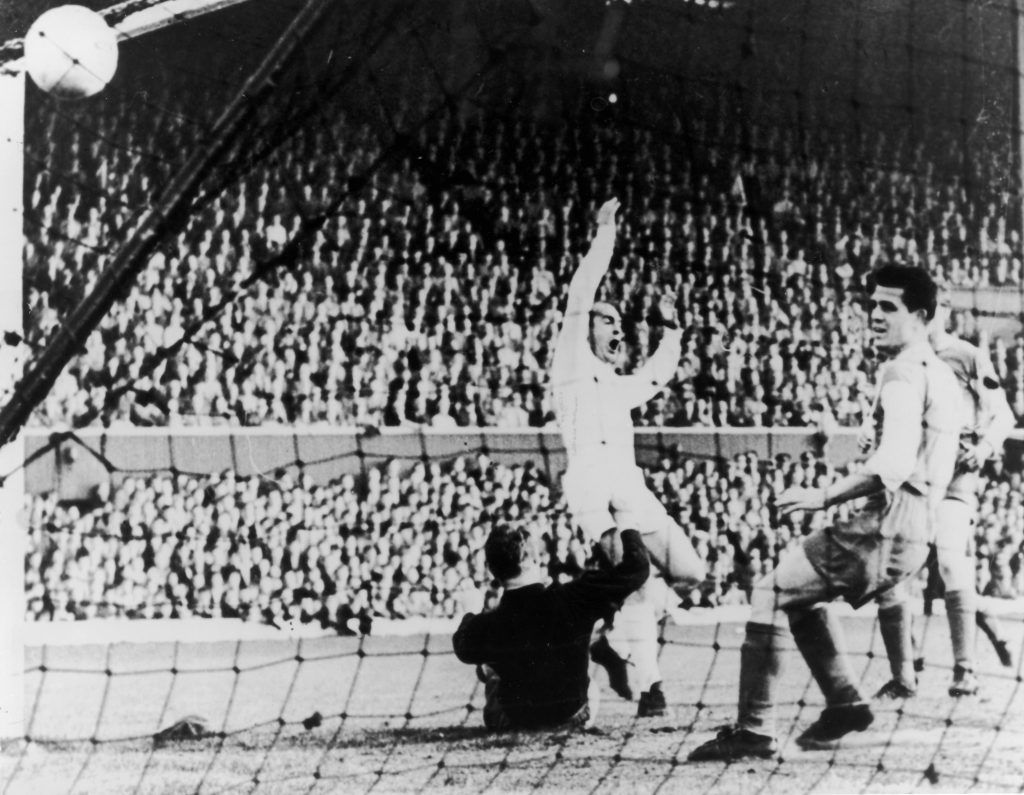 Alfredo Di Stefano (1957, 1959)
Alfredo Di Stefano was the driving force behind Real Madrid's dominance of Europe in the 1950's. The Argentina international star scored in all five of Madrid's European Cup final wins in the 50's.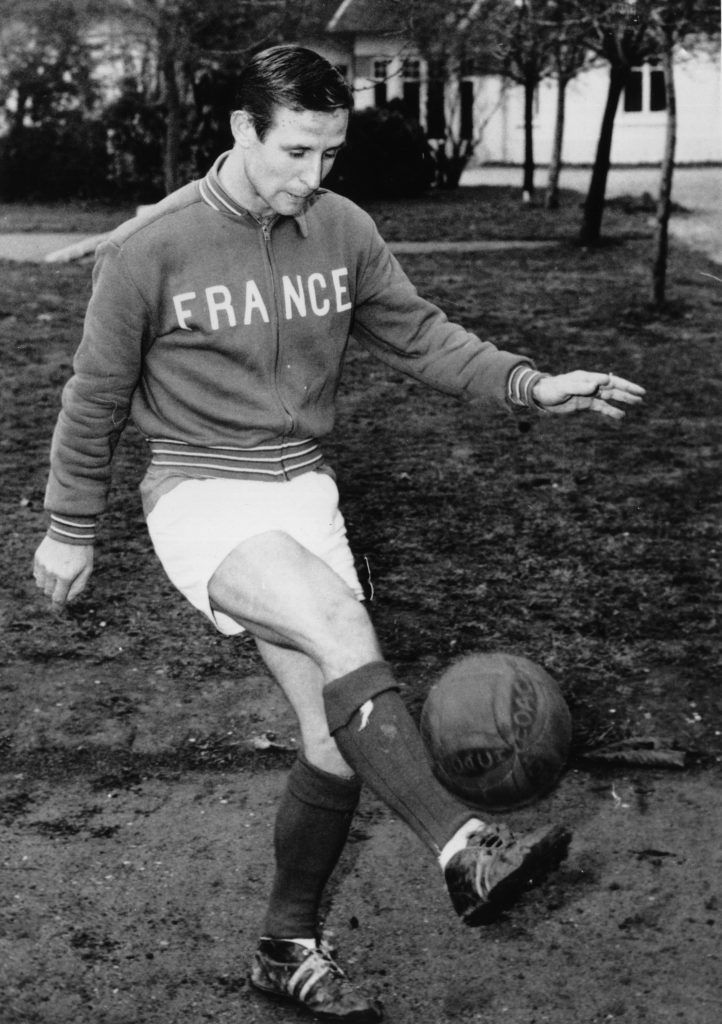 Raymond Kopa (1958)
Another star of the Madrid side of the 50's was forward Raymond Kopa. The Frenchman won the Ballon d'Or in 1958.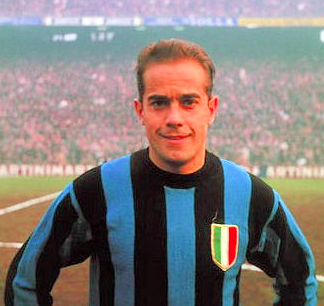 Luis 'Luisito' Suarez (1960)
Luis "Luisito" Suarez became the first Spaniard to win the Ballon d'Or in 1960 after leading Barcelona to the Spanish league title.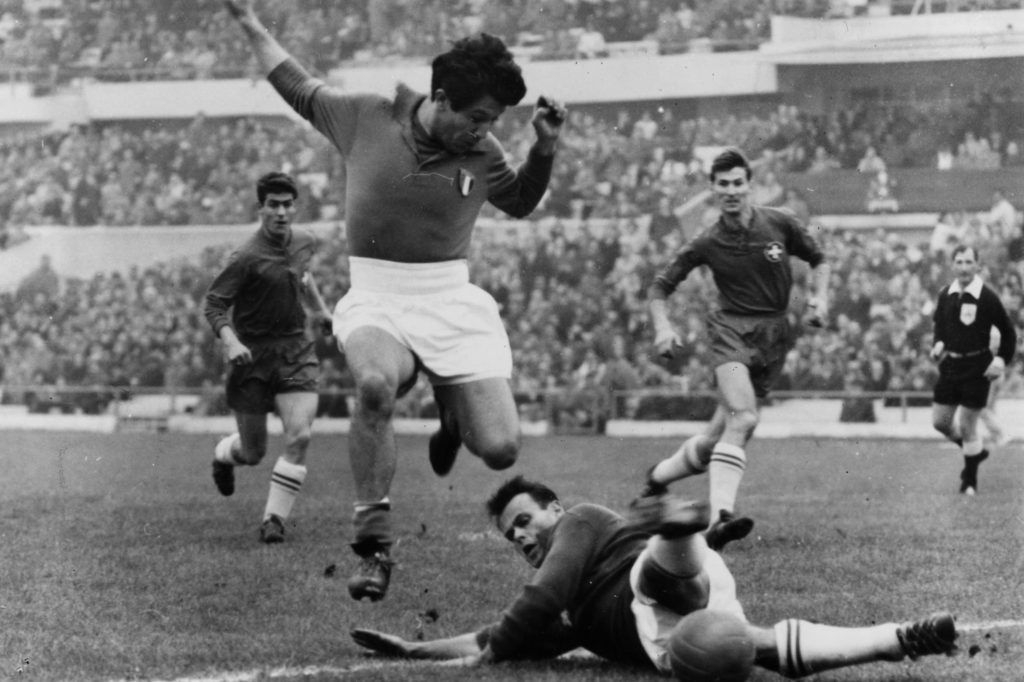 Omar Sivori (1961)
Omar Sivori, who switched nationalities to represent Italy, won the award in 1961 after helping Juventus win Serie A.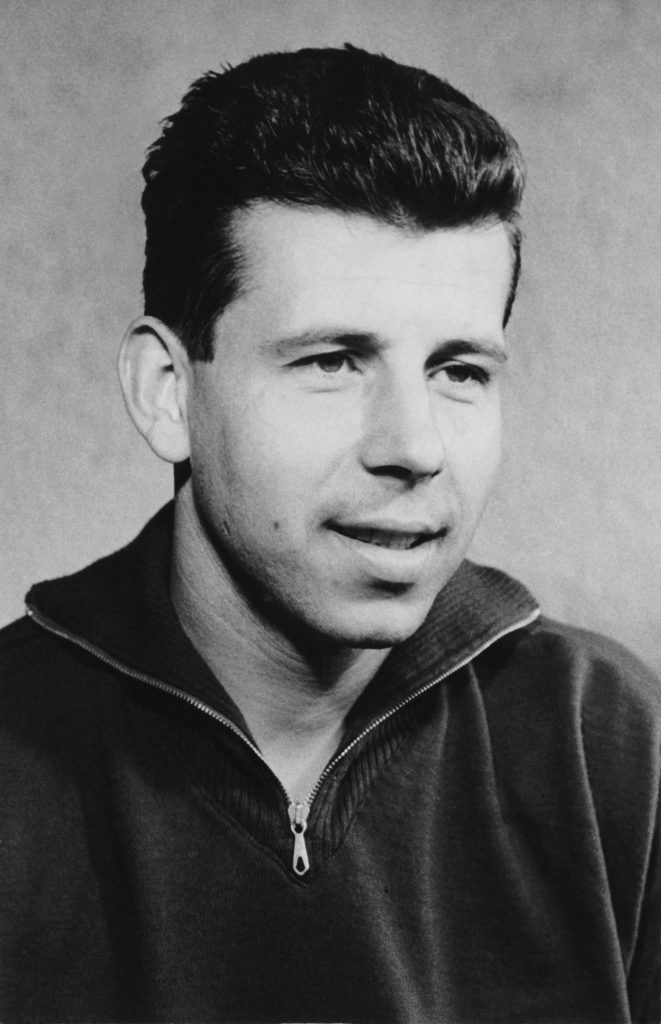 Josef Masopust (1962)
Josef Masopust became the first Eastern European to win the award as he helped Czechoslovakia reach the World Cup final in 1962.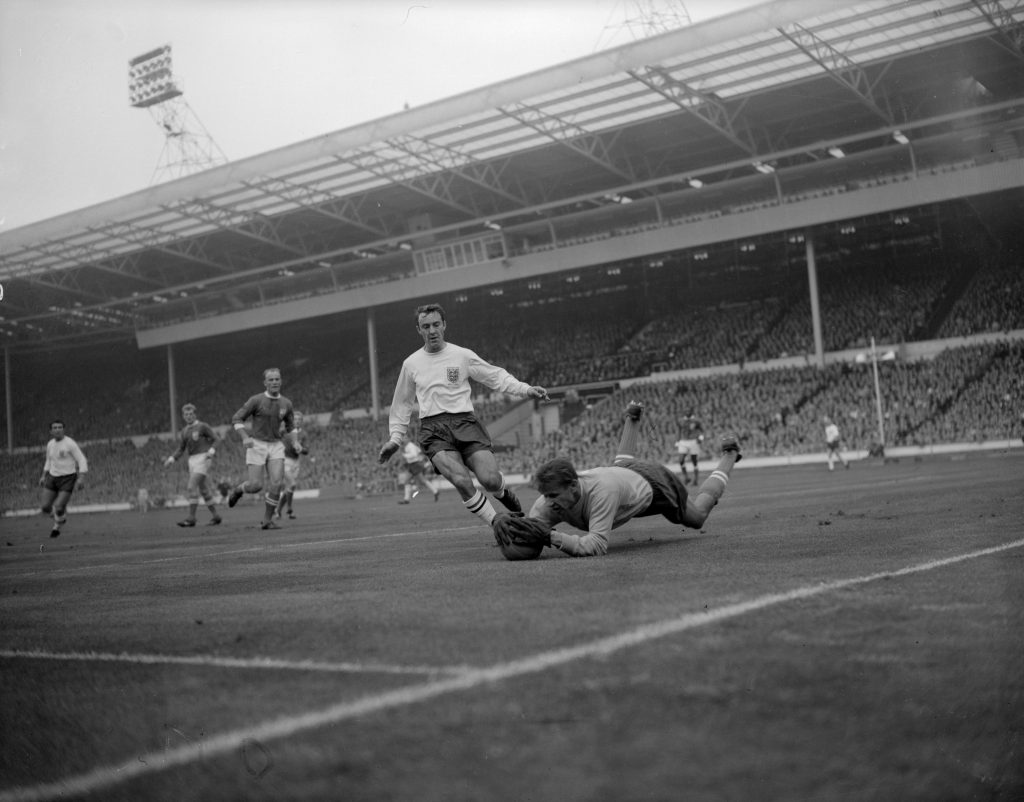 Lev Yashin (1963)
Lev Yashin became the first (and still the only) goalkeeper to win the Ballon d'Or in 1963.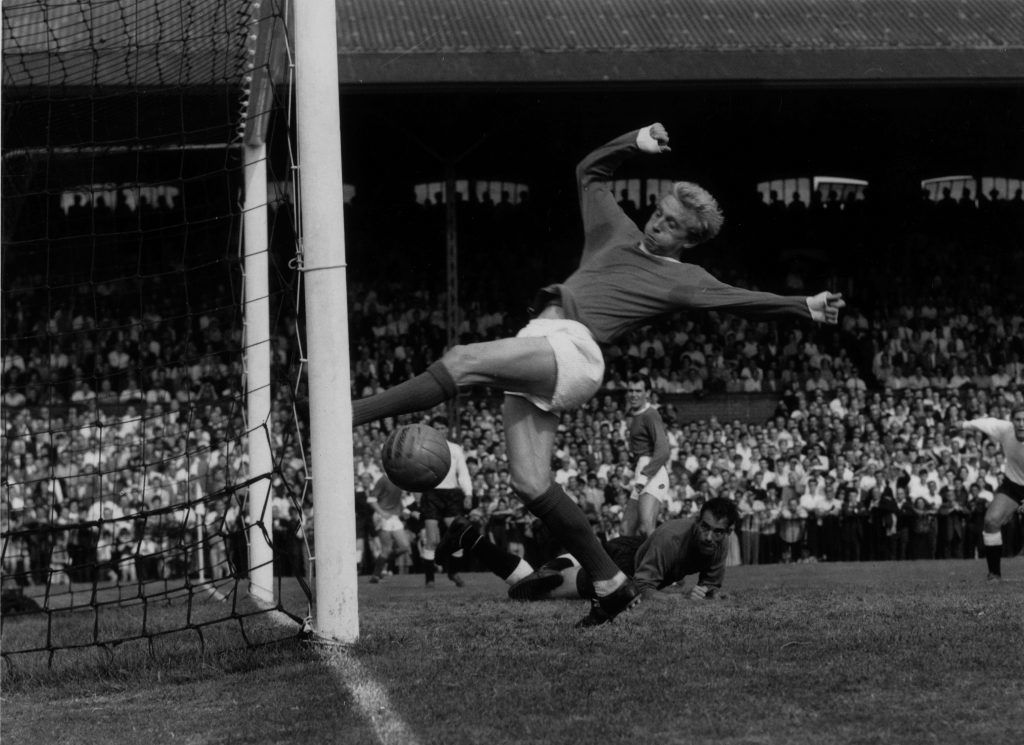 Denis Law (1964)
Denis Law was awarded the Ballon d'Or in 1964 after scoring an incredible 46 goals in all competitions for Manchester United in the 1963/64 season.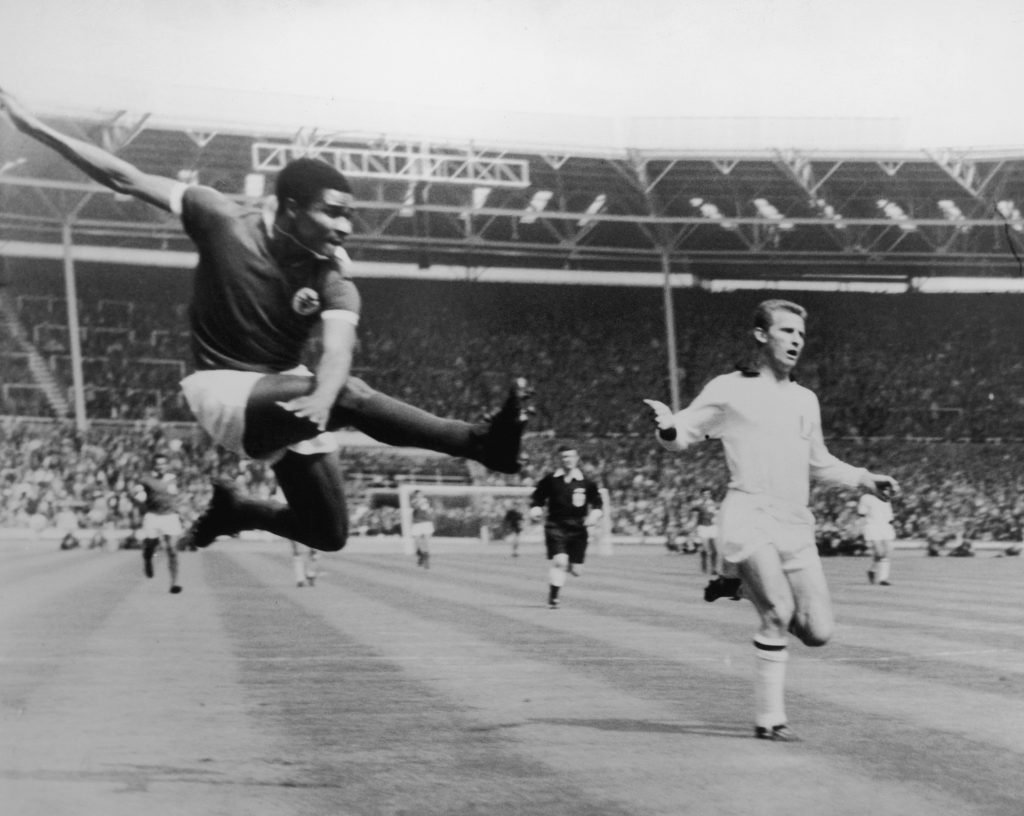 Eusebio (1965)
Eusebio won the award in 1965 as his Benfica side won another Portuguese title and made it to the European Cup final.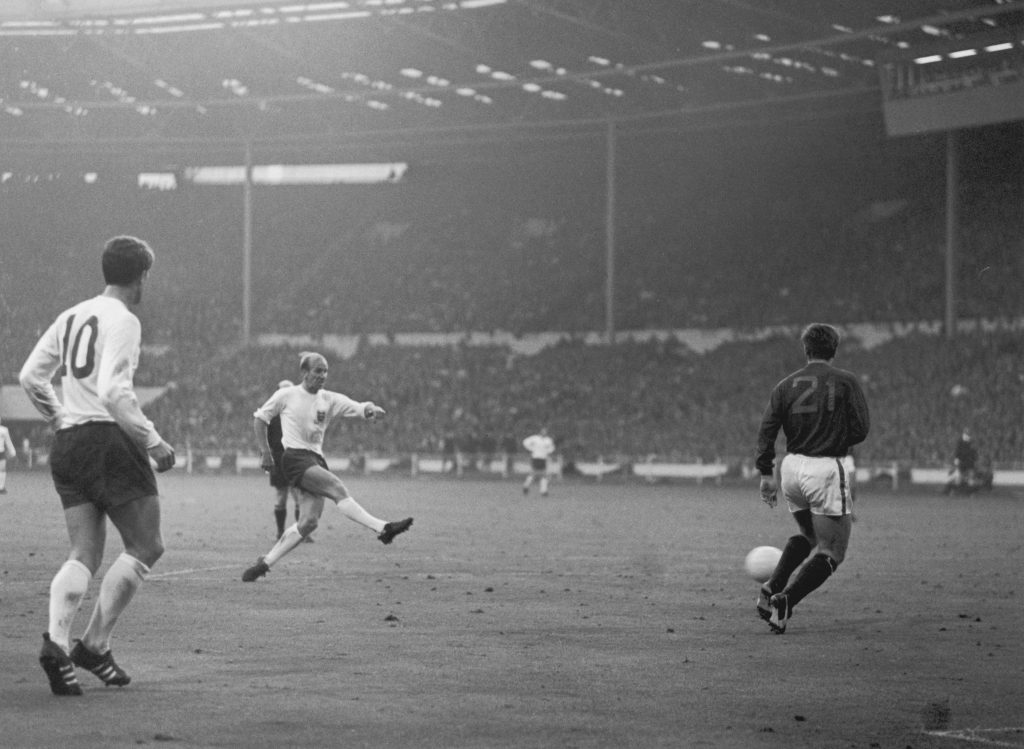 Bobby Charlton (1966)
Bobby Charlton became the second Englishman to win the Ballon d'Or after he helped his country to a famous World Cup win in 1966.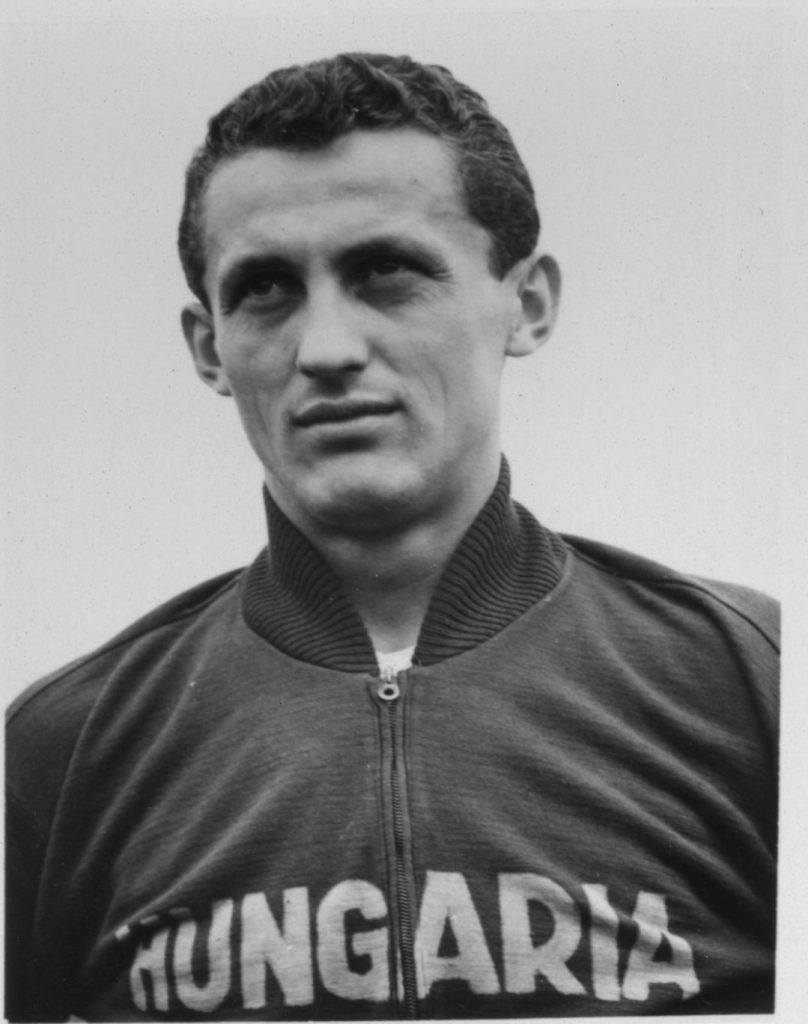 Florian Albert (1967)
Hungarian star Florian Albert was recognised in 1967 after helping his side win a league title.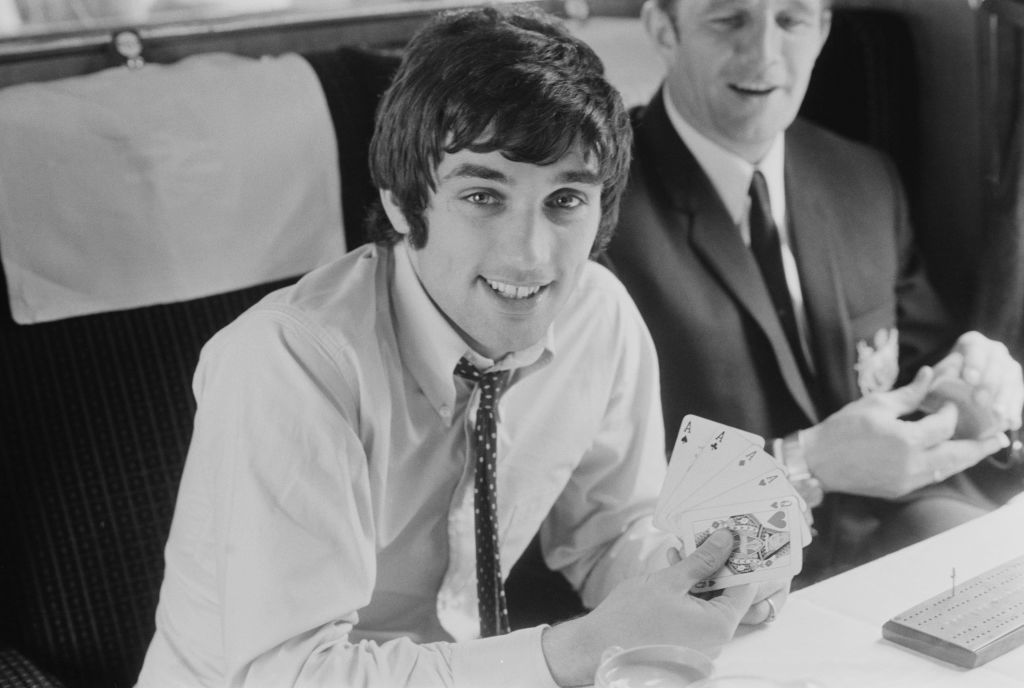 George Best (1968)
Following Manchester United's European Cup win in 1968, George Best, who scored in the final, was awarded with the Ballon d'Or.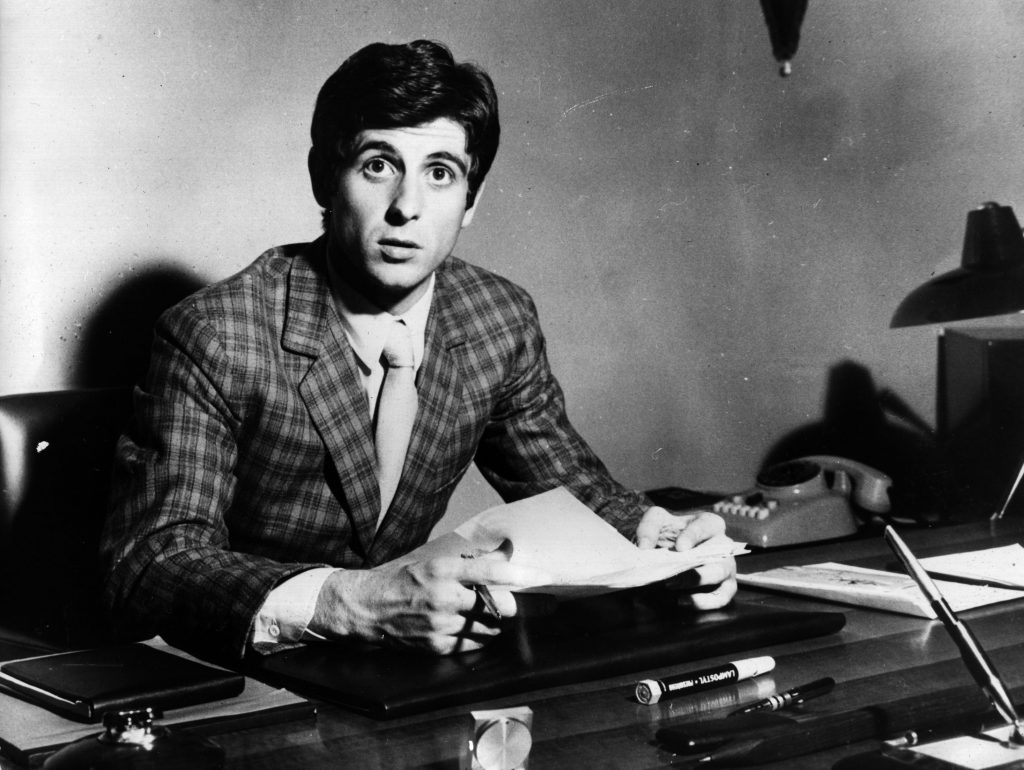 Gianni Rivera (1969)
Gianni Rivera's performance in the 1969 European Cup final, where he captained Milan to a famous win over Ajax, is still widely regarded as one of the best final performances of all time.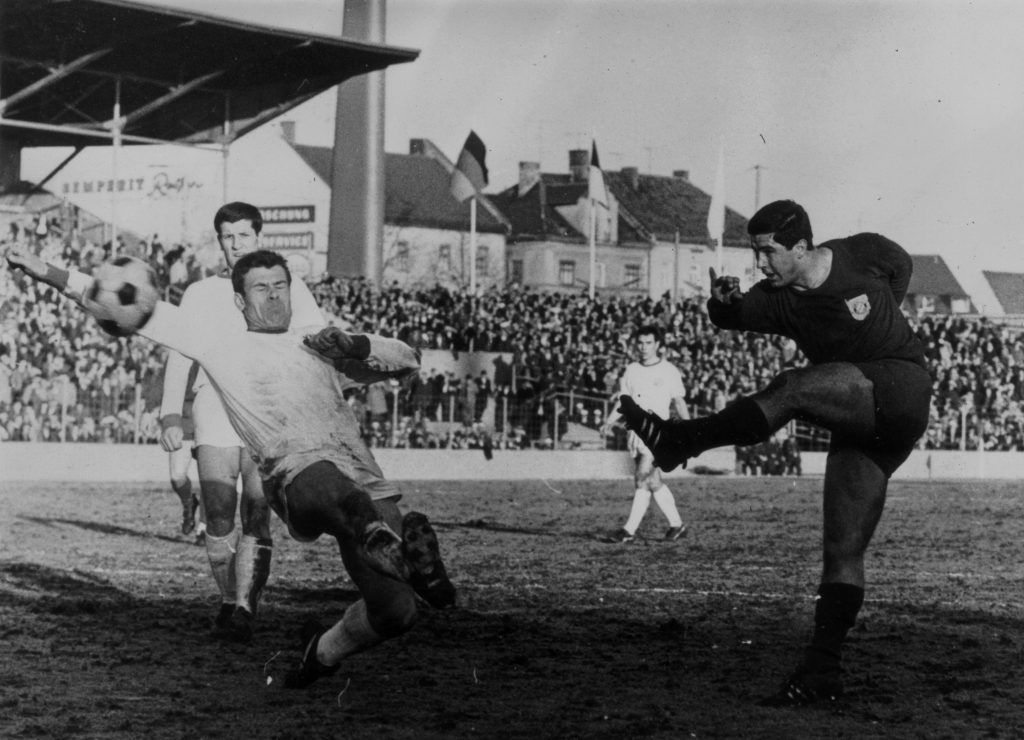 Gerd Muller (1970)
Gerd Muller is still regarded as one of the greatest goal scorers of all time, spending almost all of his career at Bayern Munich.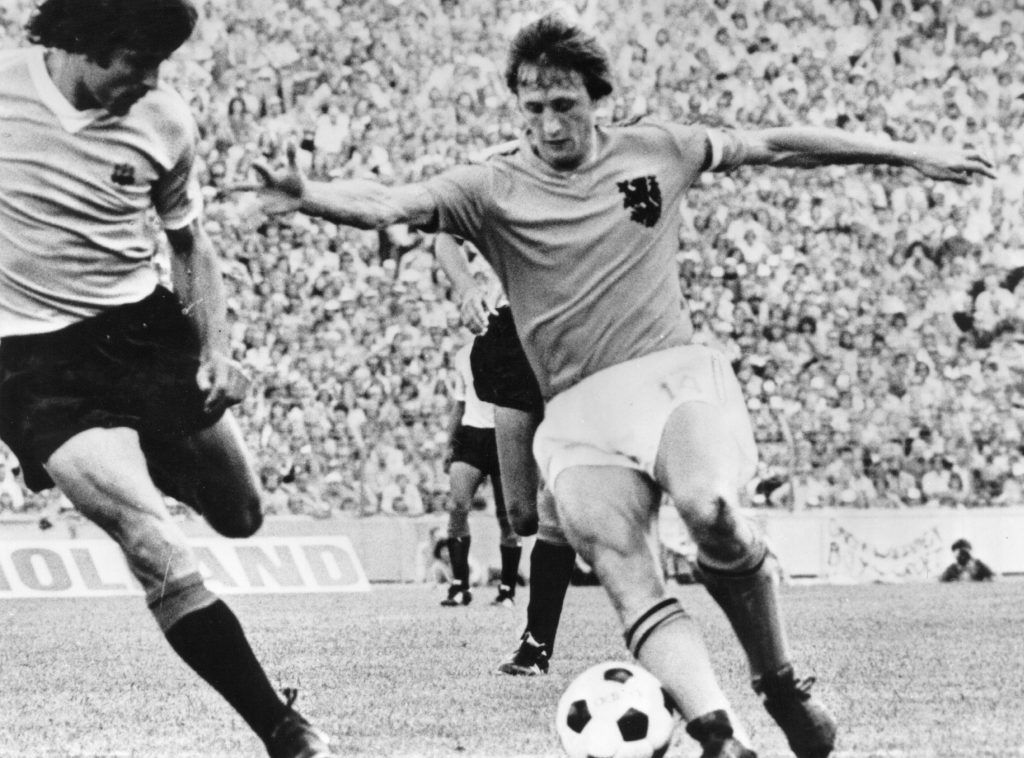 Johan Cruyff (1971, 1973, 1974)
The legendary Dutch superstar Johan Cruyff won the Ballon d'Or three times in the space of four years, firstly representing Ajax and then Barcelona.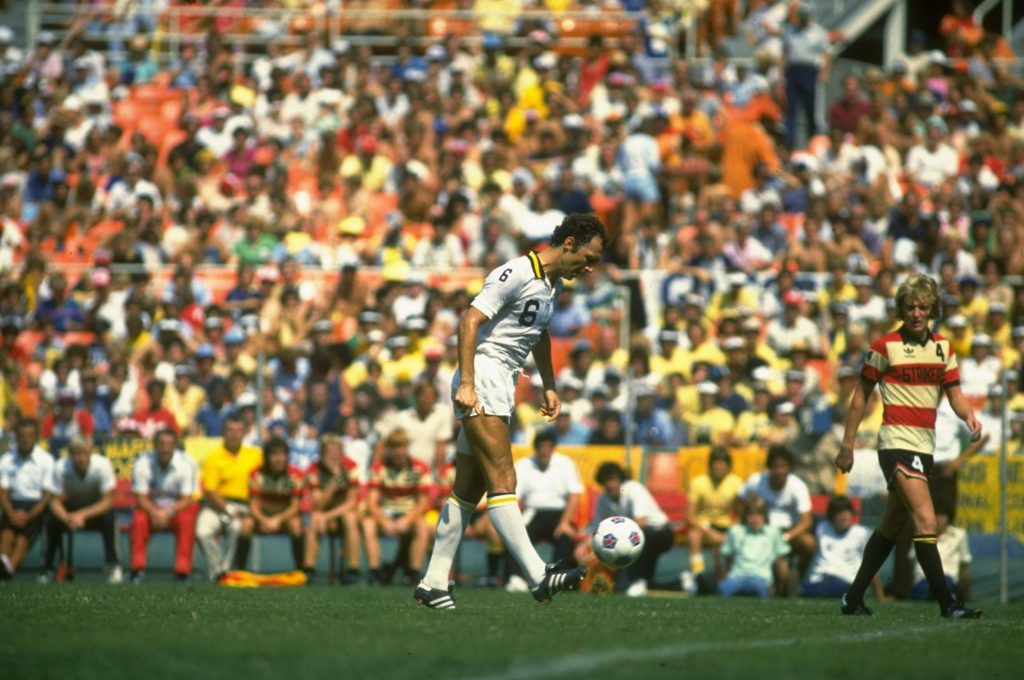 Franz Beckenbauer (1972, 1976)
Franz Beckenbauer is still regarded as one of the best defenders of all time and the German won the Ballon d'Or twice. To achieve that feat in an era when some of the all-time great attacking players were at their peak shows how good the German was.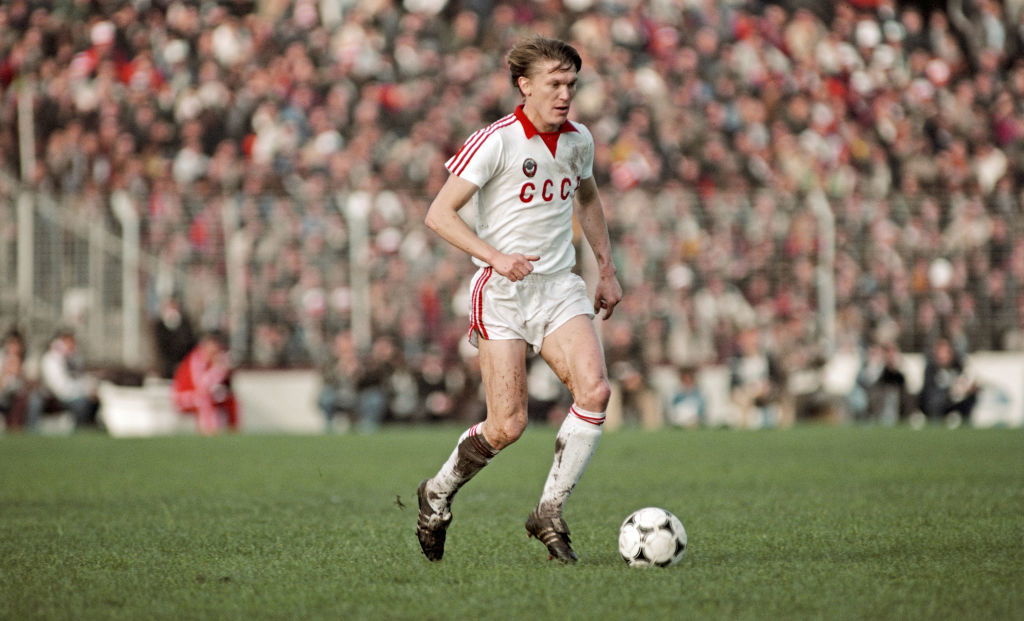 Oleg Blokhin (1975)
Solviet Union star Oleg Blokhin led Dynamo to a famous UEFA Cup Winners' Cup in 1975.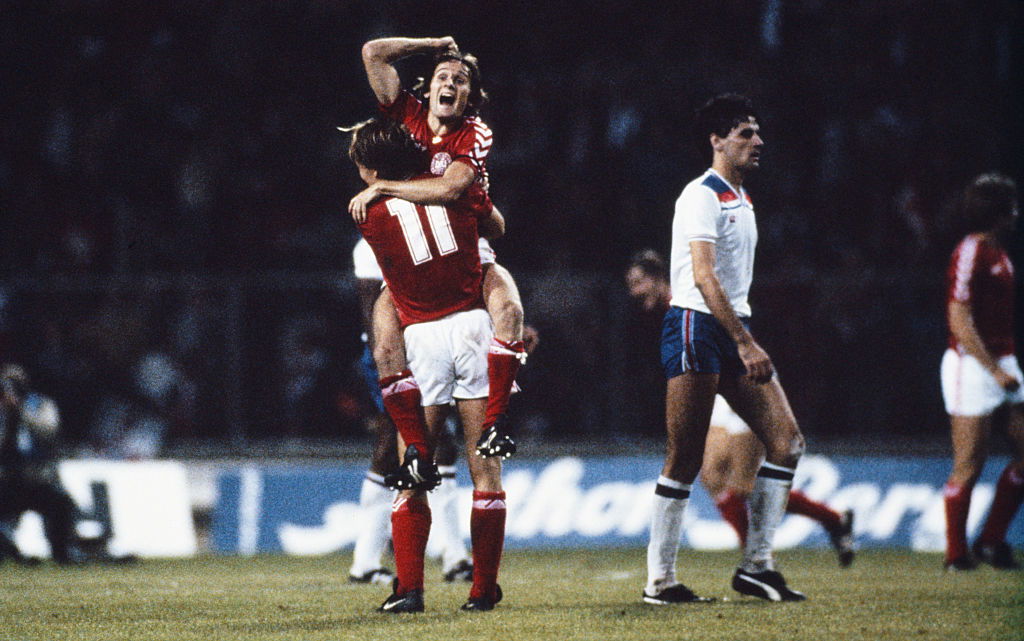 Allan Simonsen (1977)
Allan Simonsen became the first Danish player to win the Ballon d'Or in 1977 after helping Borussia Monchengladbach win the Bundesliga and make it to the European Cup final.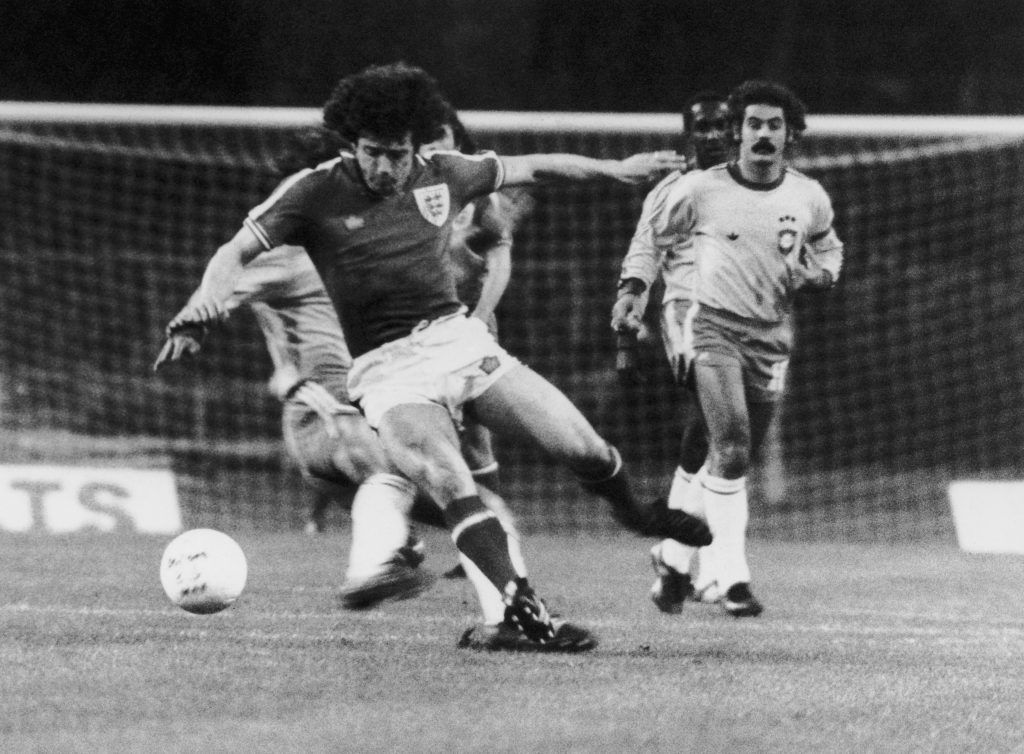 Kevin Keegan (1978, 1979)
Many people questioned if Kevin Keegan was right to leave Liverpool to join Hamburg in the late 70's, but it turned out to be a great decision. Keegan won back-to-back Ballon d'Or titles and helped Hamburg win the Bundesliga.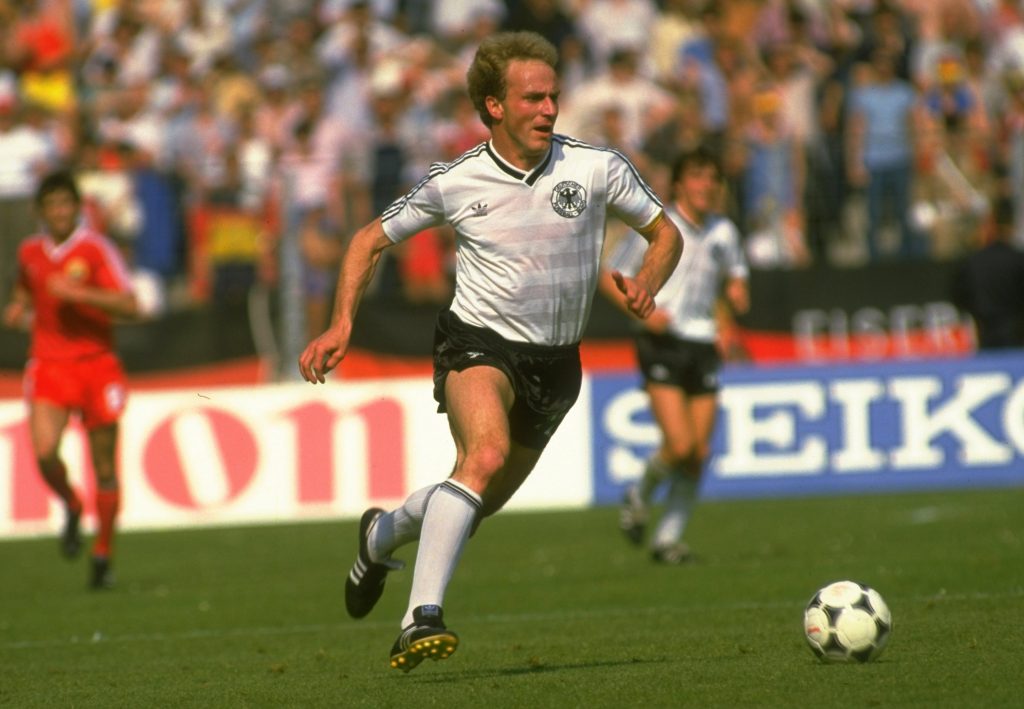 Karl-Heinz Rummenigge (1980, 1981)
Karl-Heinz Rummenigge also won back-to-back Ballon d'Or awards after his goals helped Bayern Munich win the Bundesliga in successive seasons.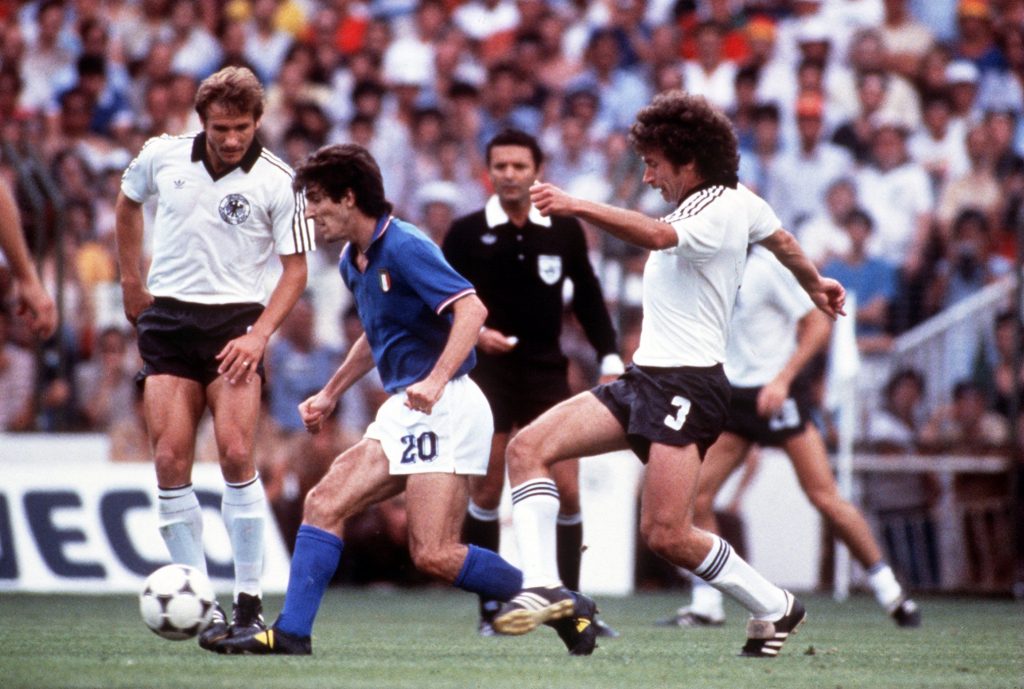 Paolo Rossi (1982)
Paolo Rossi's goals helped Italy win the World Cup in 1982. Rossi finished as the competition's top scorer and scored a goal in the 3-1 final win over Germany.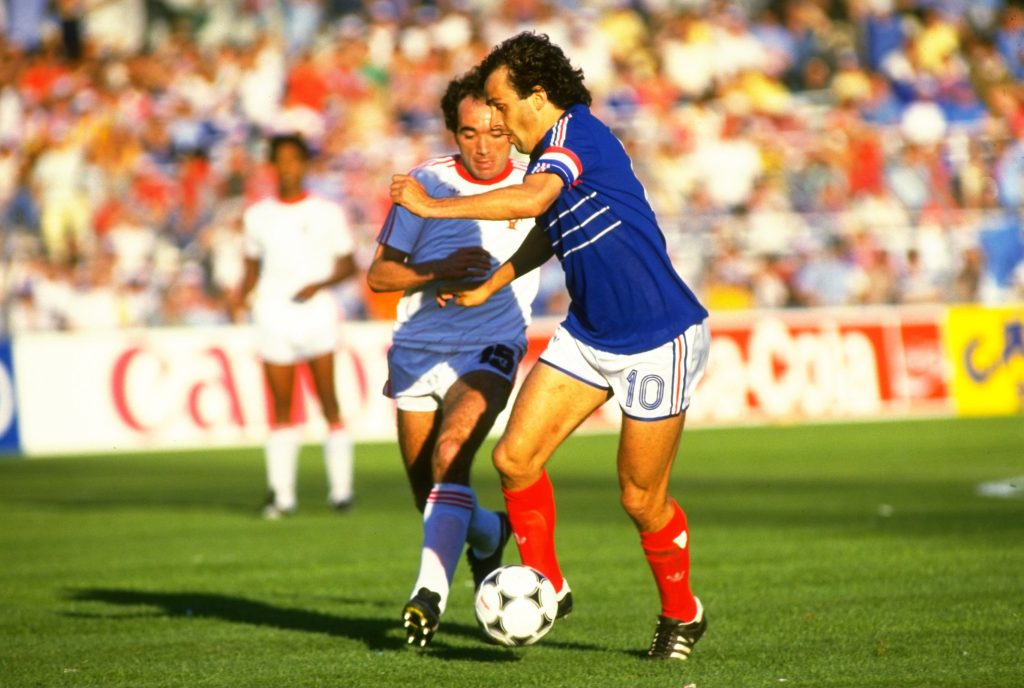 Michel Platini (1983, 1984, 1985)
Michel Platini won three successive Ballon d'Or awards in the 80's after guiding Juventus to numerous title wins, as well as helping France win the 1984 European Championships.
Igor Belanov (1986)
Igor Belanov was named as the Ballon d'Or winner in 1986 after he helped Dynamo Kyiv win the Soviet League and the UEFA Cup Winners' Cup.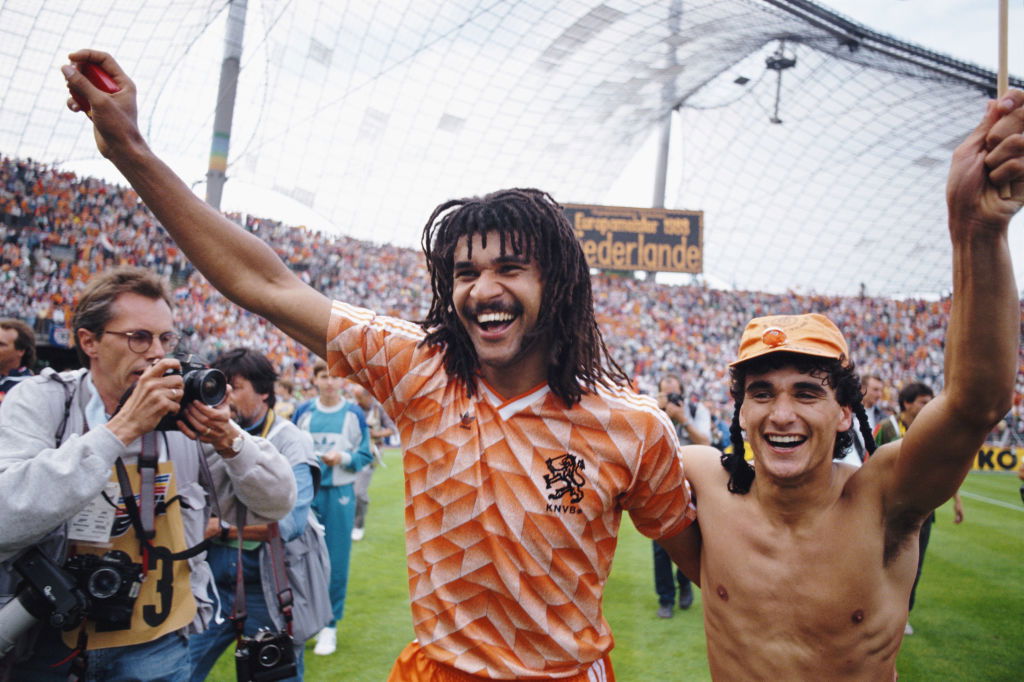 Ruud Gullit (1987)
Dutch star Ruud Gullit won the award in 1987 after helping PSV win the title. His performances that season earned him a move to Milan, where he went on to win numerous titles.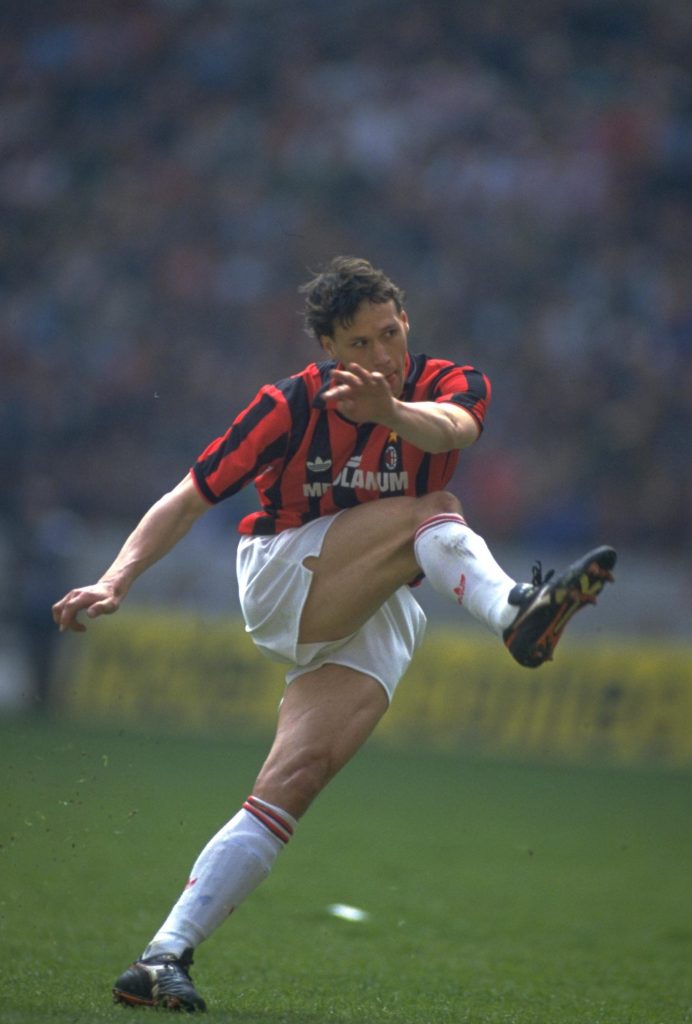 Marco van Basten (1988, 1989, 1992)
In the late 80's and early 90's, Marco van Basten was considered to be the best player on the planet, so it was no shock to see him win three Ballon d'Or titles.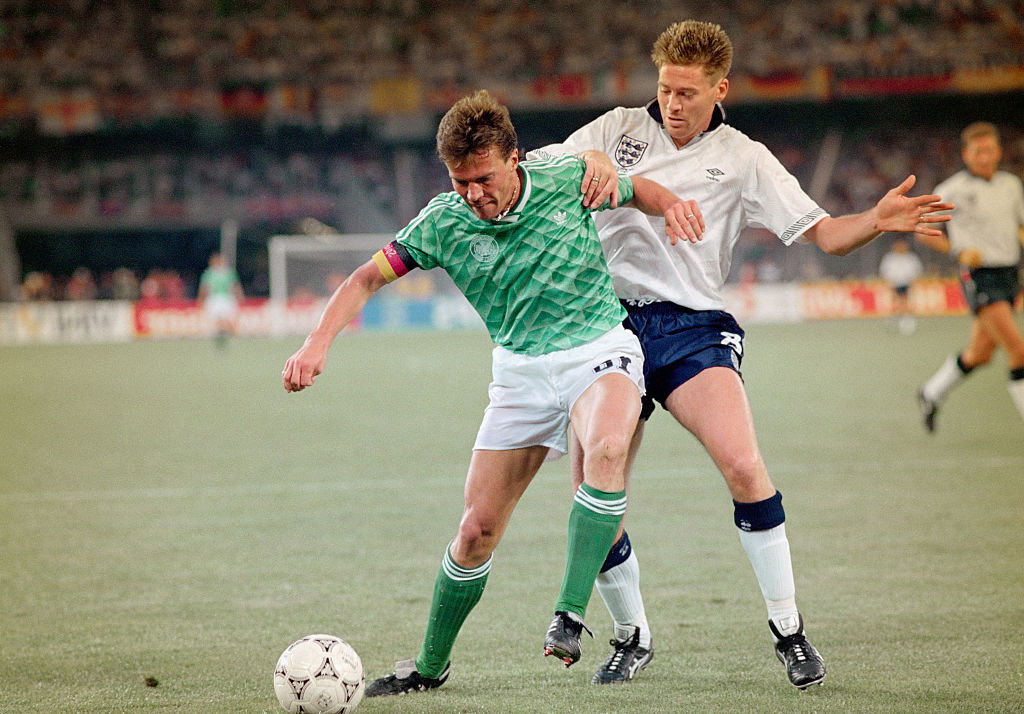 Lothar Matthaus (1990)
Lothar Matthaus won the award in 1990 after captaining Germany to a famous World Cup victory.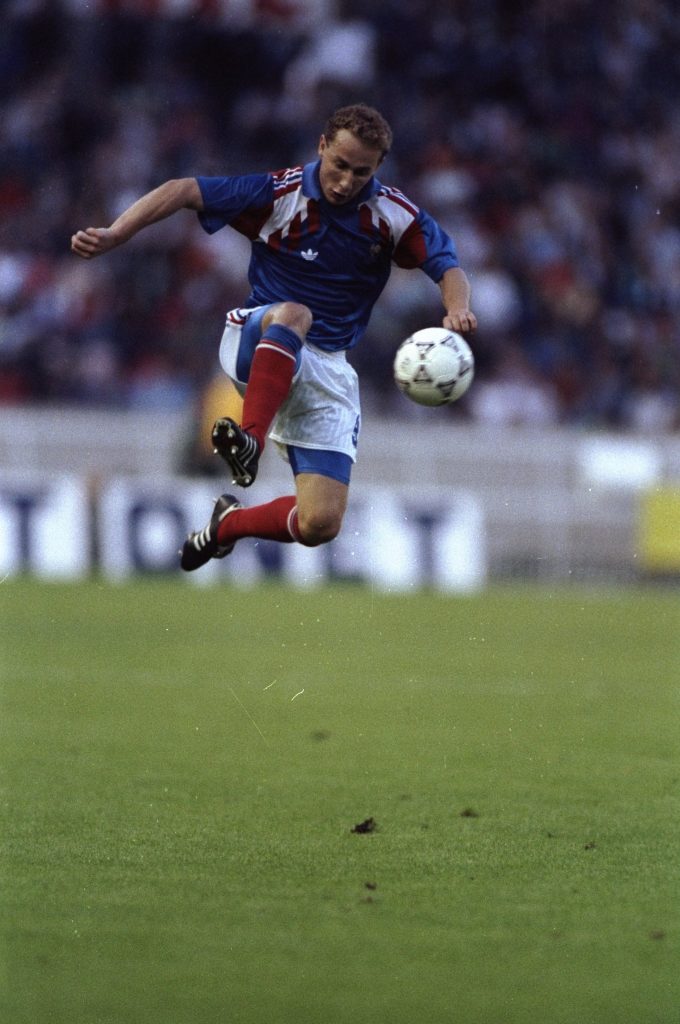 Jean-Pierre Papin (1991)
French star Jean-Pierre Papin won the award back in 1991 as Marseille won Ligue 1 and earned a place in the European Cup final.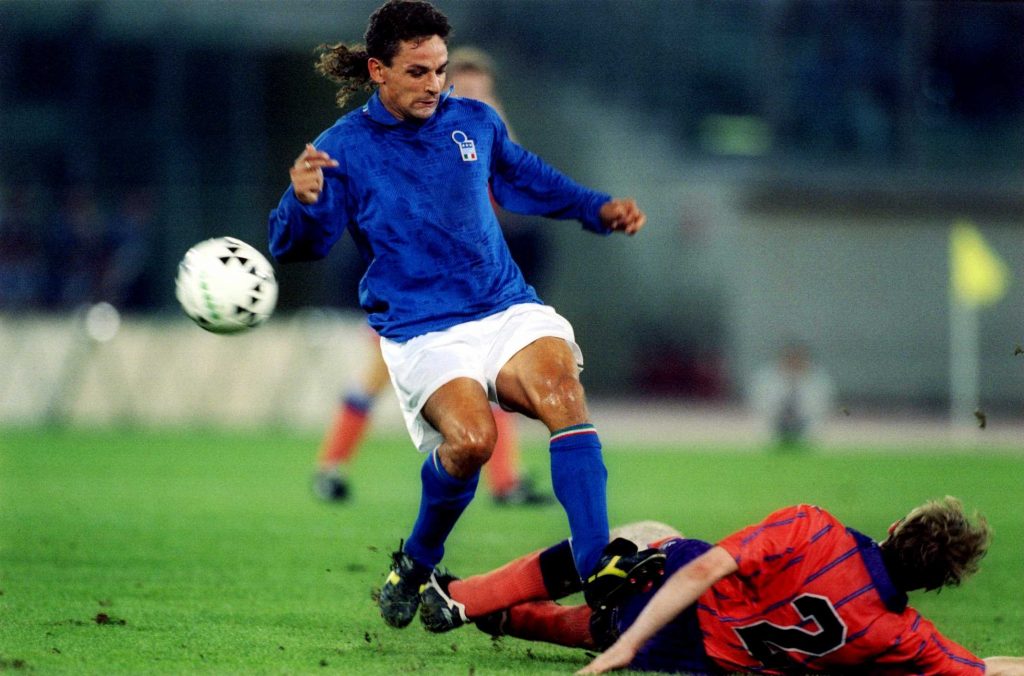 Roberto Baggio (1993)
Roberto Baggio helped Juventus win the UEFA Cup back in 1993. During the calendar year, Baggio managed to score a personal record of 39 goals in all competitions.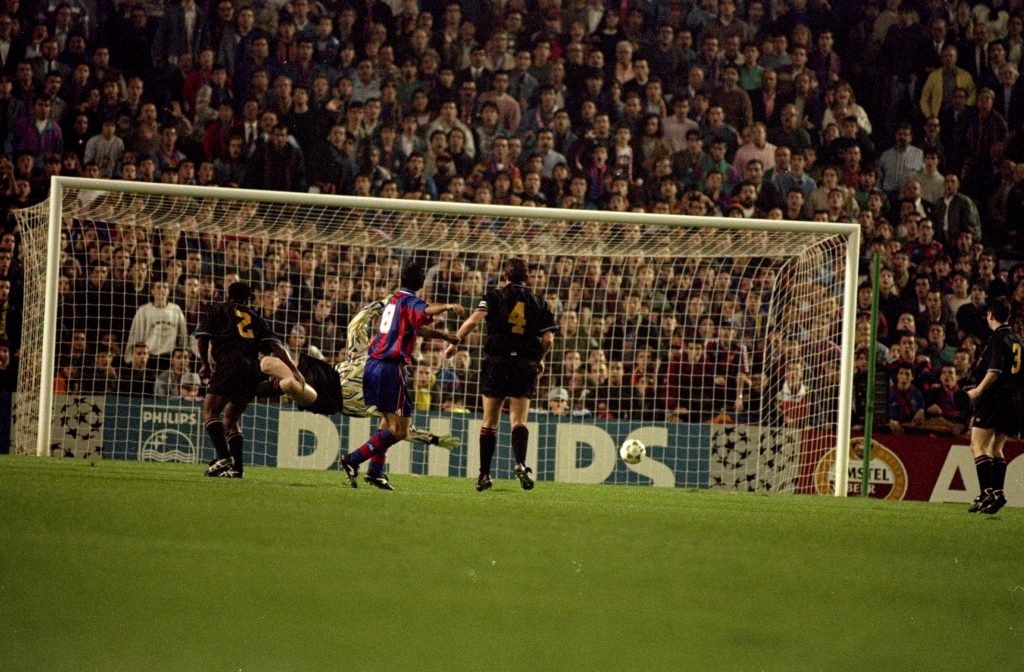 Hristo Stoichkov (1994)
Hristo Stoichkov's performances for Barcelona and Bulgaria, with whom he reached the World Cup semi-final, saw him win the award in 1984.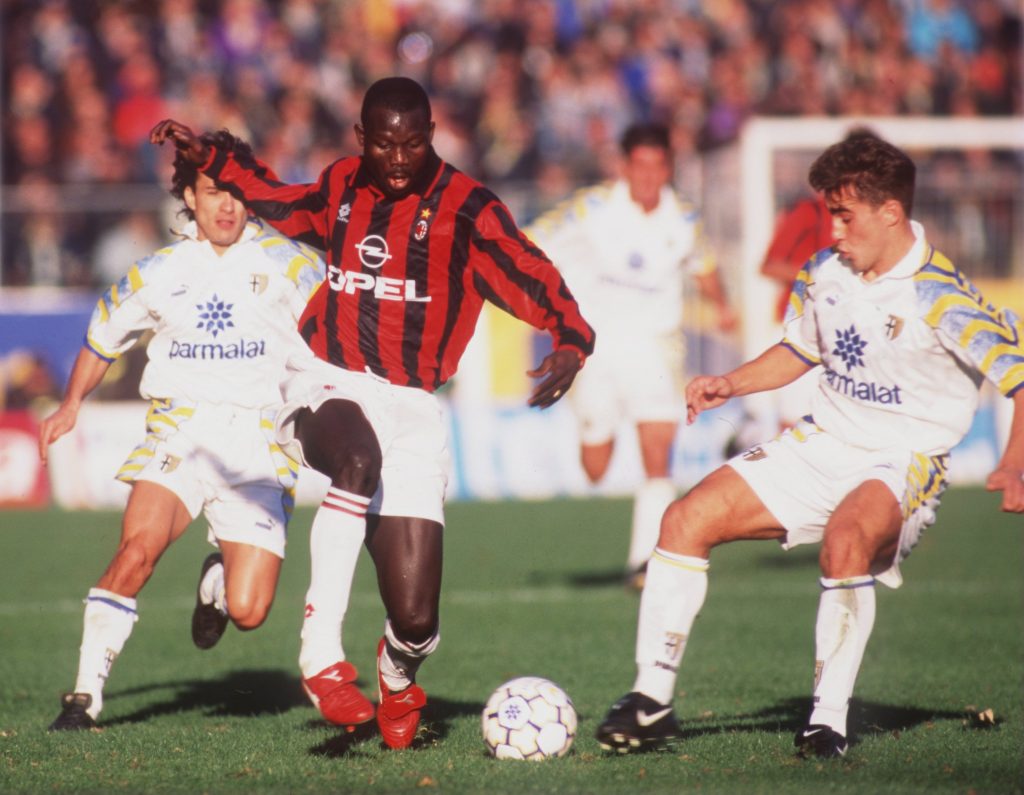 George Weah (1995)
George Weah remains the only African player to win the Ballon d'Or. He was recognised for his achievements at both PSG and Milan.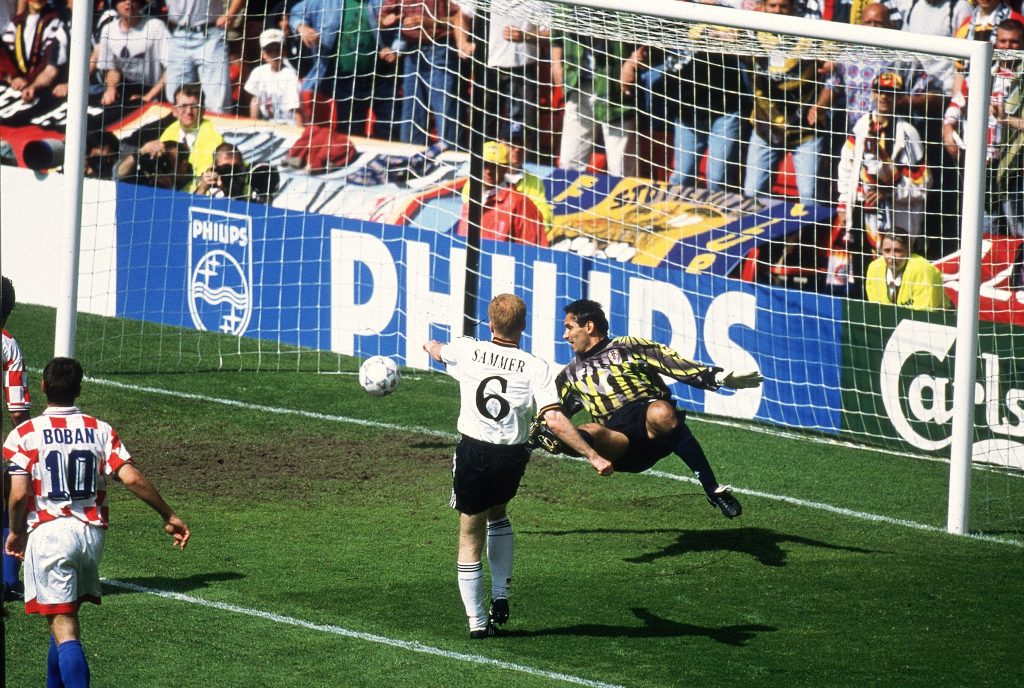 Matthias Sammer (1996)
After helping his country win Euro '96 and Borussia Dortmund win the Bundesliga, Matthias Sammer was awarded the Ballon d'Or.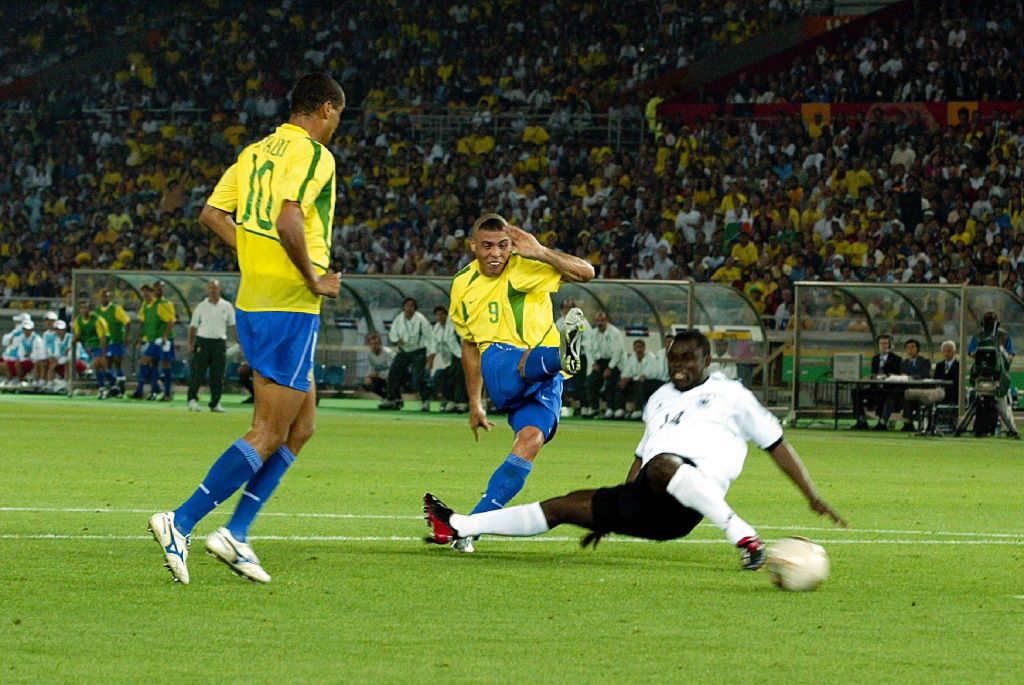 Ronaldo (1997, 2002)
Considered one of the best strikers of all time, Ronaldo's performances for Barcelona, Inter Milan and Brazil, with whom he won the World Cup, saw him pick up two Ballon d'Or titles in his career.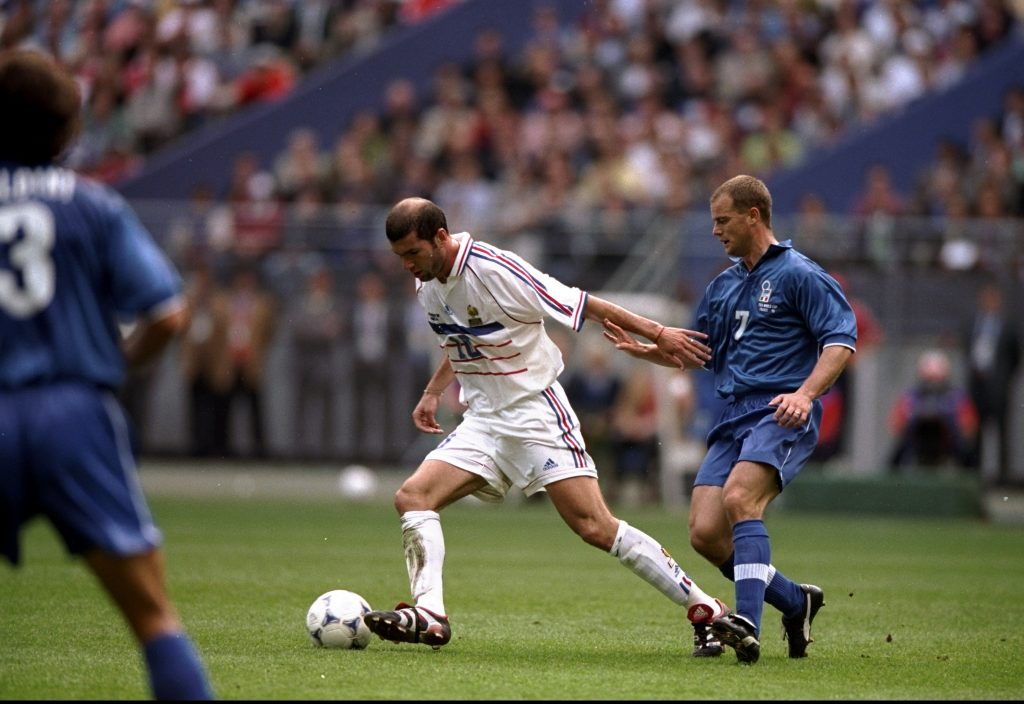 Zinedine Zidane (1998)
Zinedine Zidane won Serie A with Juventus in 1998 but it was his performance at the World Cup, where he scored twice in the final, that saw him win the Ballon d'Or.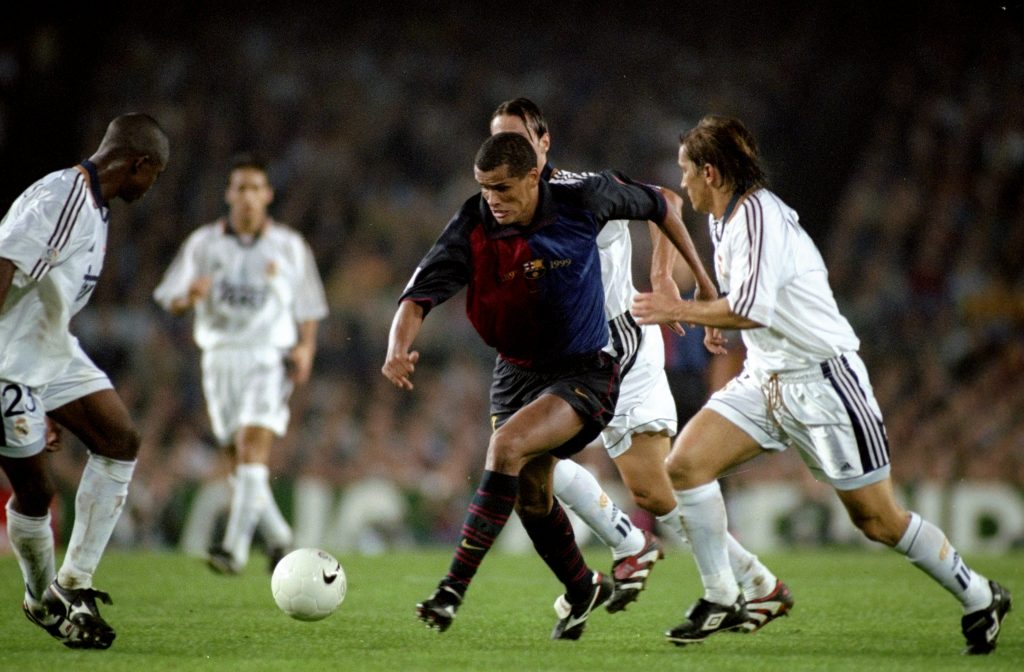 Rivaldo (1999)
Rivaldo's 24 league goals saw Barcelona win the La Liga title in 1999. He'll be remembered for having one of football's best left foots.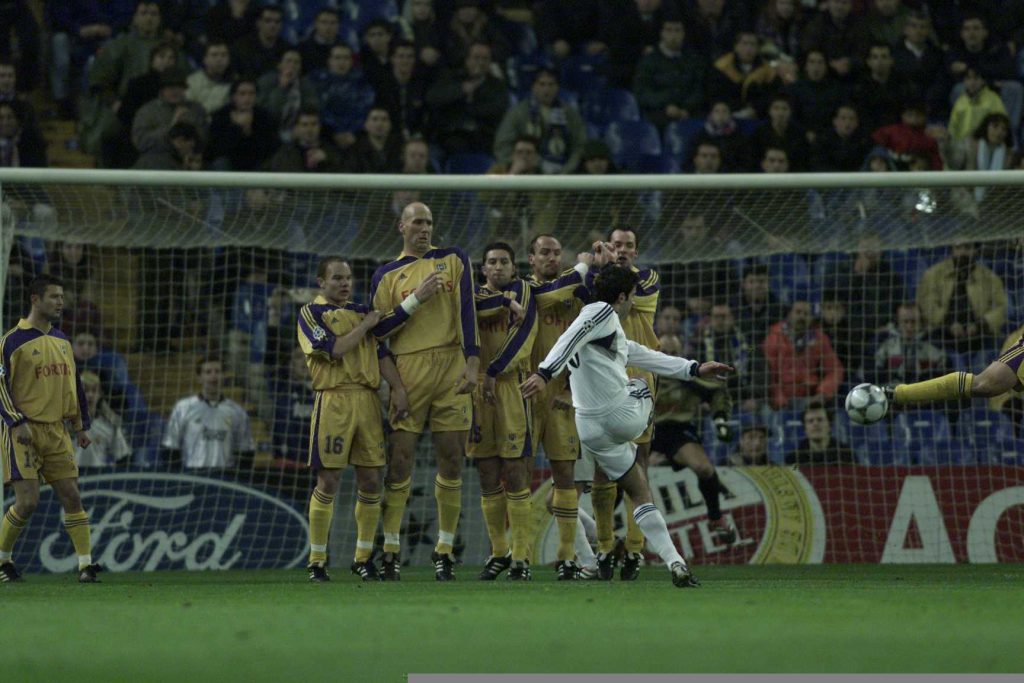 Luis Figo (2000)
Portugal star Luis Figo received the Ballon d'Or award for his displays throughout the year for Barcelona and then Real Madrid.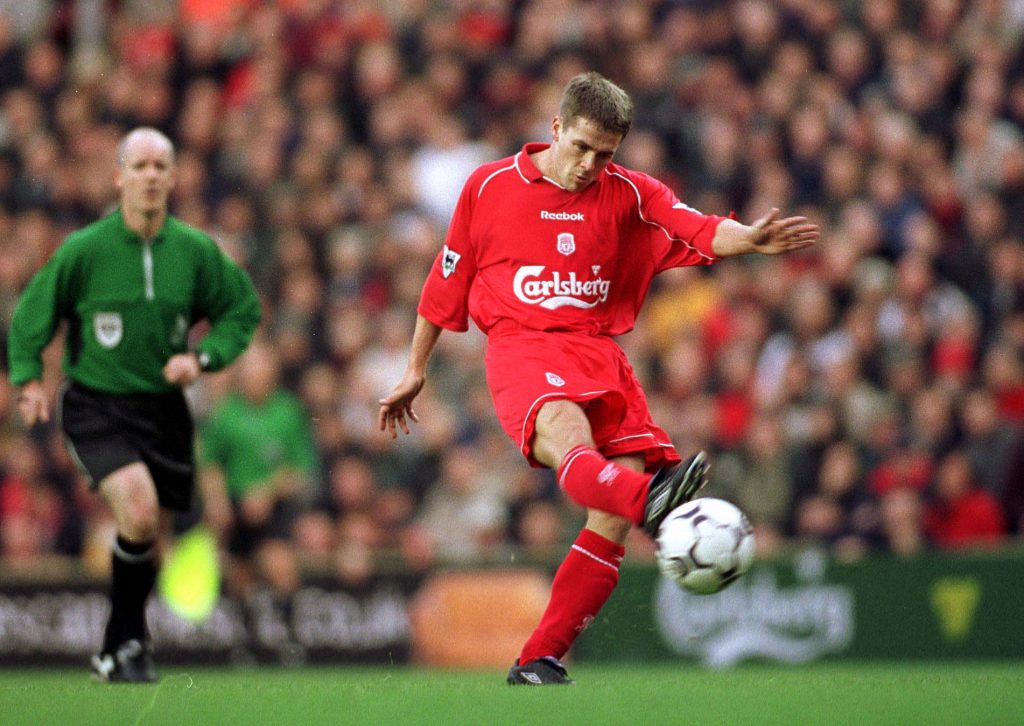 Michael Owen (2001)
Michael Owen's goals helped Liverpool win three cups in the 2000/01 season. He remains the last English player to win the Ballon d'Or.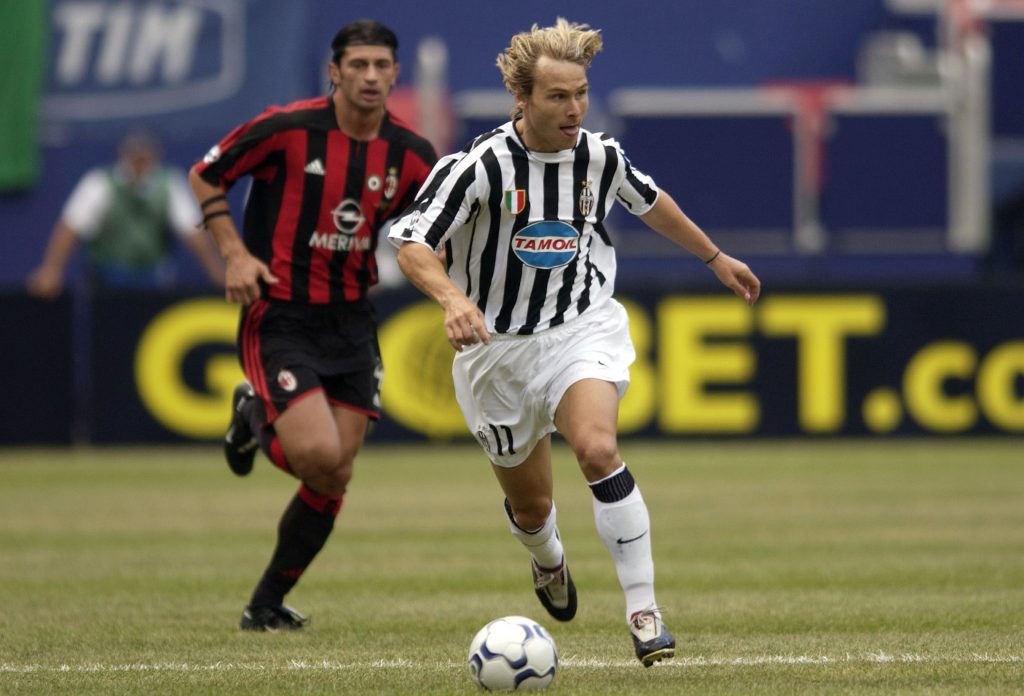 Pavel Nedved (2003)
Pavel Nedved helped Juventus win Serie A in 1993 and he also helped them reach a European Cup final.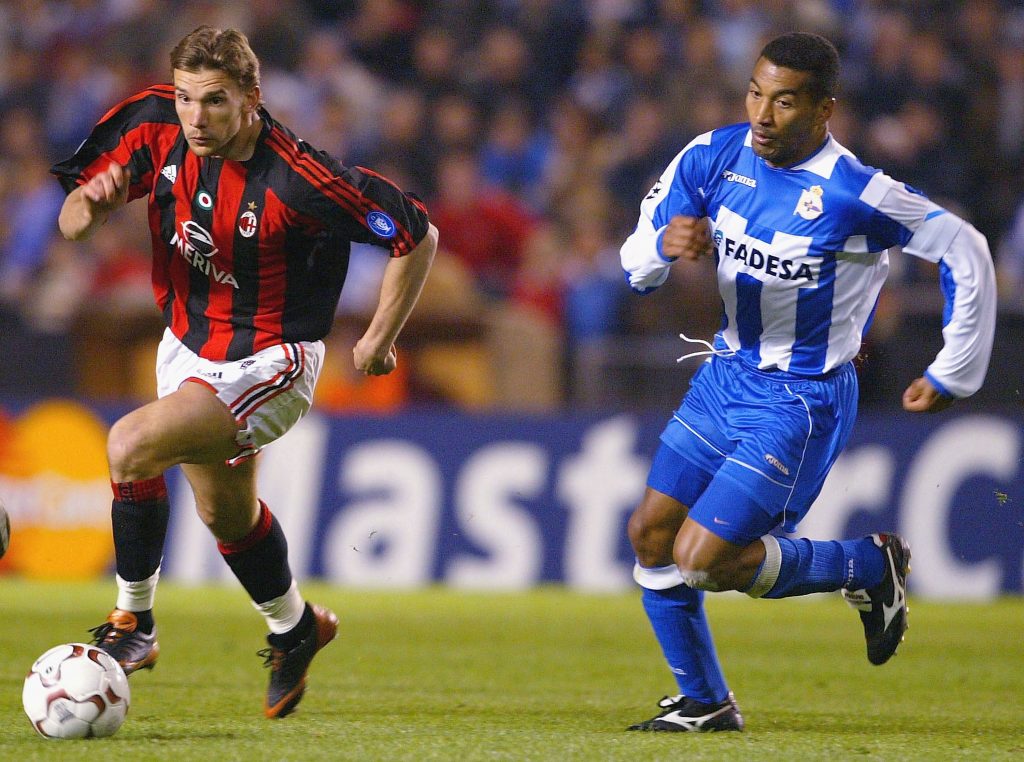 Andriy Shevchenko (2004)
Andriy Shevchenko was considered the best striker in the world in 2004 and it was no surprise when he won the Ballon d'Or.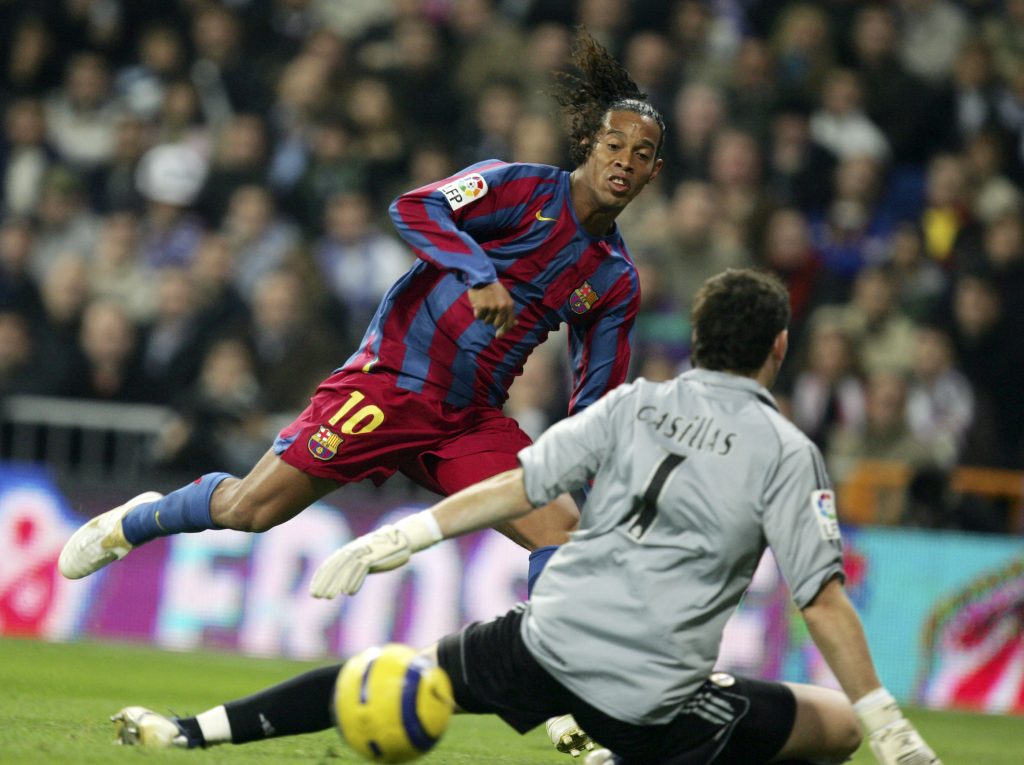 Ronaldinho (2005)
Ronaldinho took La Liga by storm in 2005 and helped Barcelona win another league title.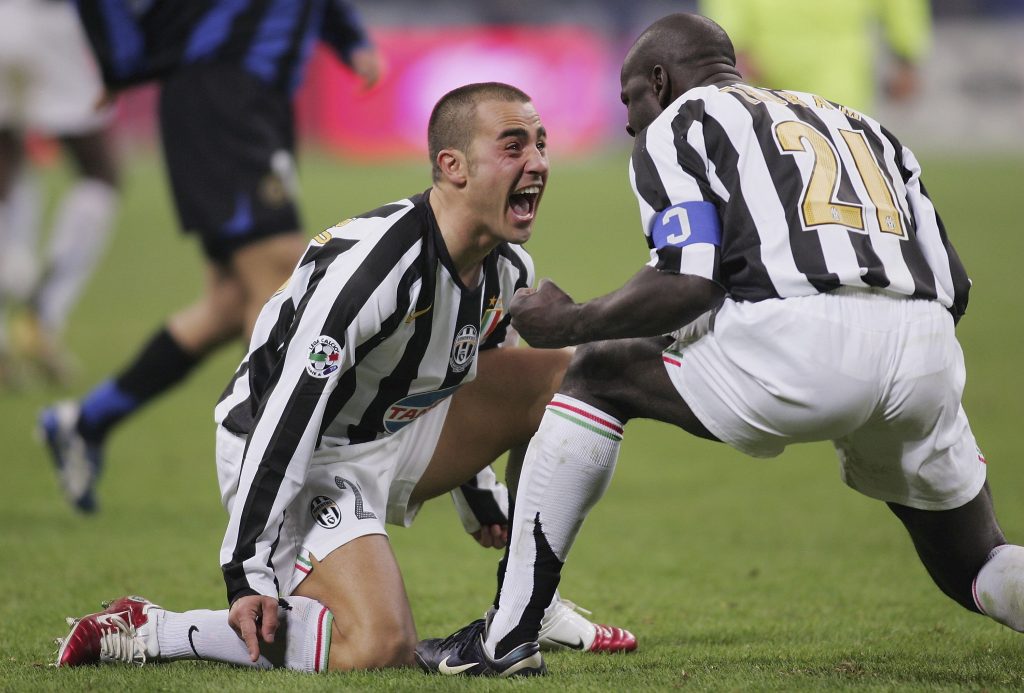 Fabio Cannavaro (2006)
Fabio Cannavaro remains the last defender to win the Ballon d'Or and did so on the back of a famous World Cup win with Italy.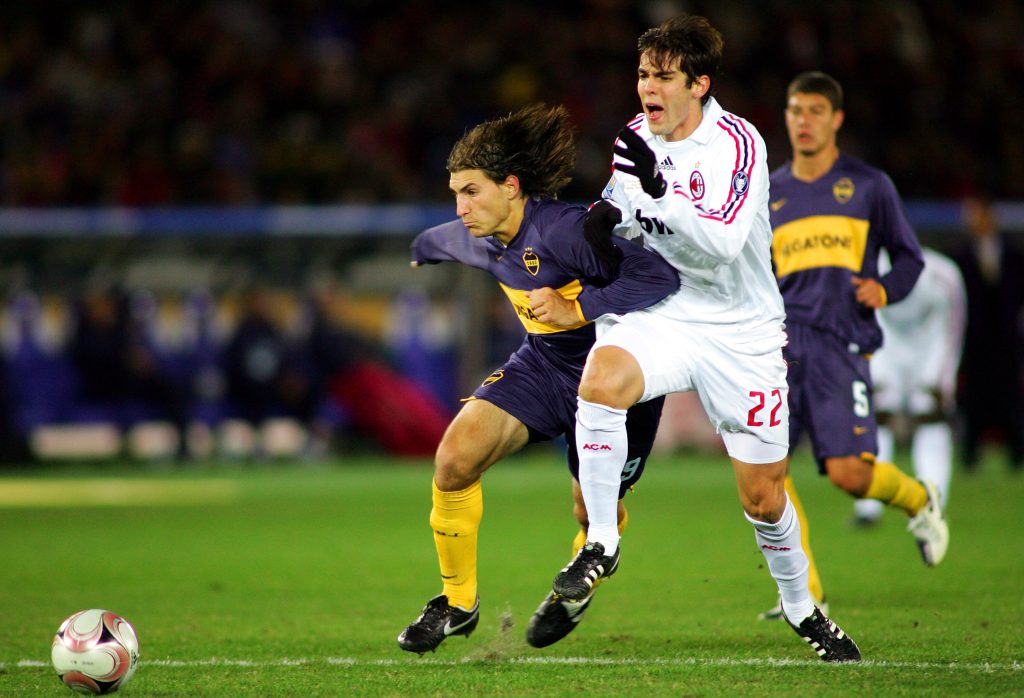 Kaka (2007)
Kaka helped AC Milan get some payback on Liverpool as they defeated the Reds in the 2007 Champions League final. Kaka was excellent, not only in that game, but across the season.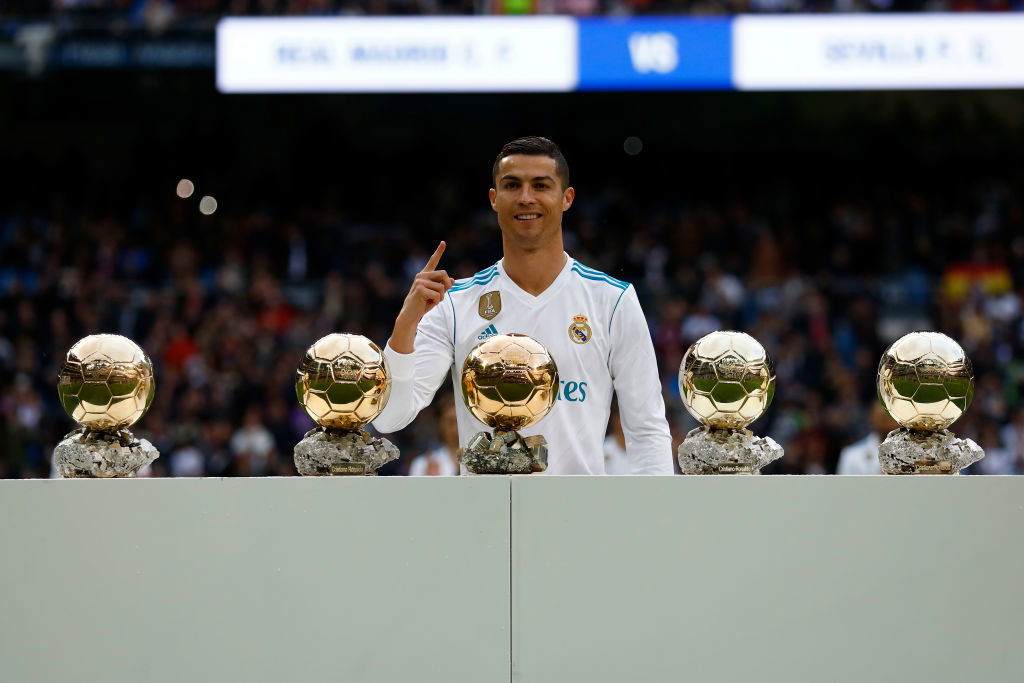 Cristiano Ronaldo (2008, 2013, 2014, 2016, 2017)
Cristiano Ronaldo is a superstar and he's won everything there is to win at club level, and he's won a European title with Portugal too. He's got five Ballon d'Or titles and will be hoping to win more in the future.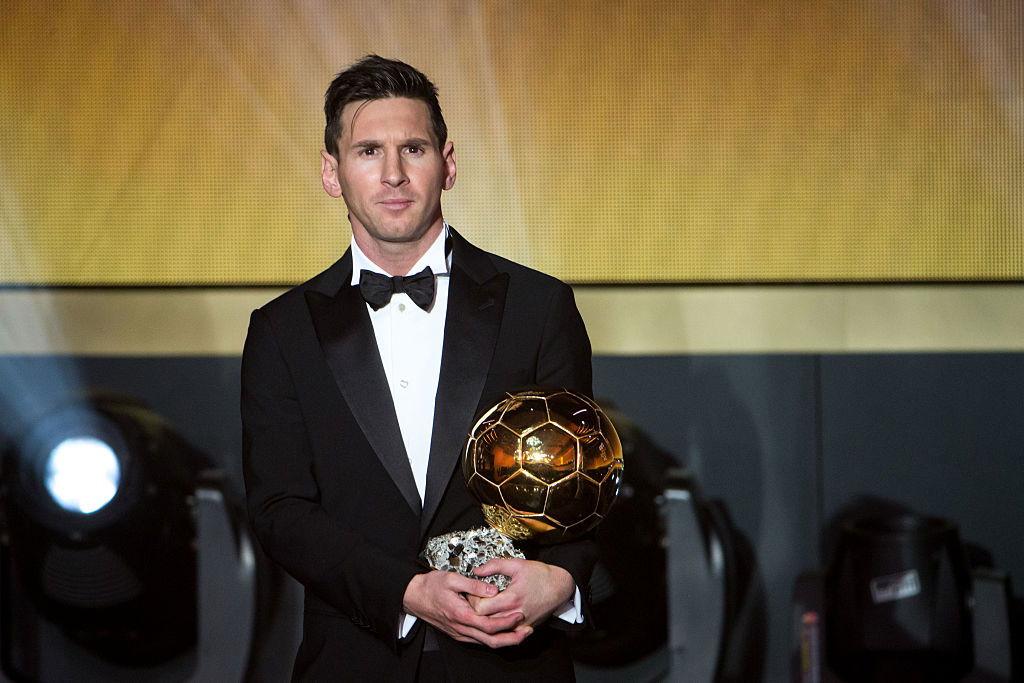 Lionel Messi (2009, 2010, 2011, 2012, 2015, 2019)
For a decade, if Ronaldo didn't with the Ballon d'Or, then Lionel Messi did. Words aren't really needed to describe Messi, just watch him play. He's a six-time Ballon d'Or winner and in truth, he probably should have won a few more than that!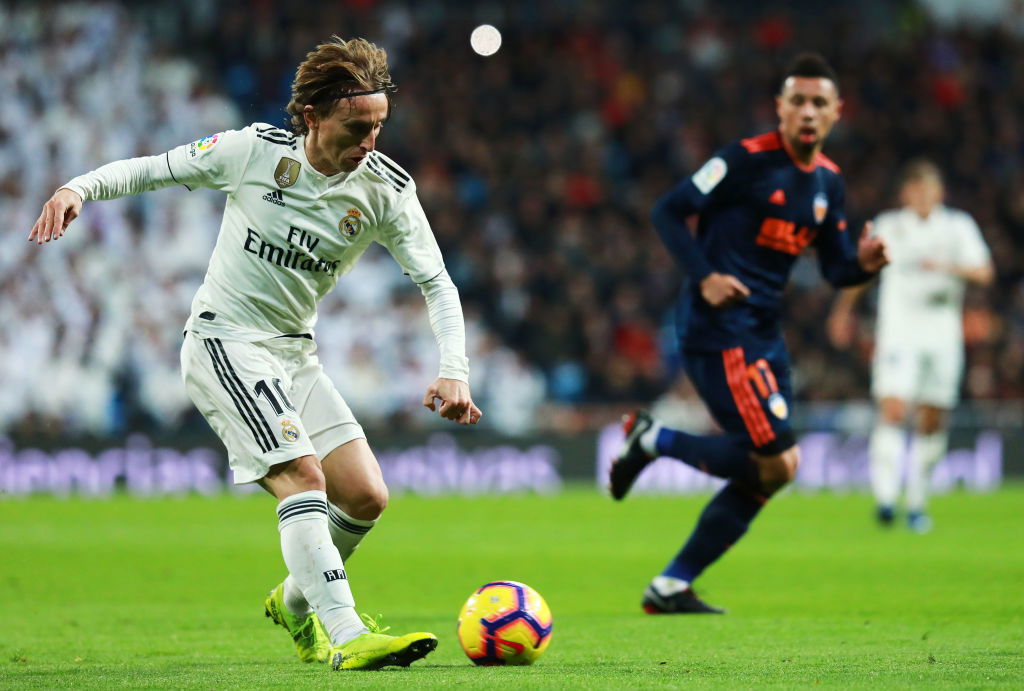 Luka Modric (2018)
Luka Modric's performances for club and country were fantastic in 2018 and as such, he became the man to break the Messi/Ronaldo stranglehold on the Ballon d'Or, although that only lasted a year as Messi won it again!
---